People
A chit chat with… Logistics Coordinator Tjeerd Bremmer
The Cartec team is one big family, so there's always something to tell. In the section 'people' we interview a colleague about his or her work, but also about dreams, trends and what we just always wanted to know about them. This time we talk to Tjeerd Bremmer, Logistics Coordinator at Cartec.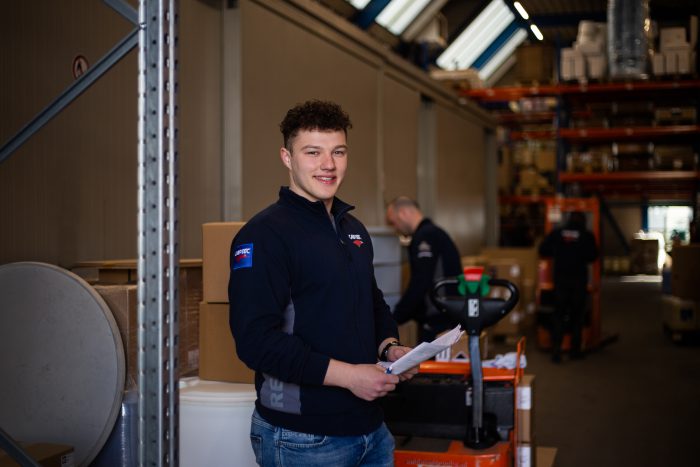 From parttime employee to Logistics Coordinator
One of my co-workers is sitting in front of me. He is currently taking a study alongside his work, but how and what exactly: I would like to know more about that. Tjeerd Bremmer is 21 years old and has been working in the Cartec team since he was 16. He started five years ago as a parttime employee on Saturdays and during the holidays. In the meantime he has been promoted to Logistics Coordinator.
He goes to school one day a week. The part-time study Logistics Management is easy to combine with his job. He tells how he came to this study: "After secondary school I did six months of Accountancy, but that was not my cup of tea. I was already working at Cartec in the warehouse and then I worked in the factory for six months. From there I decided to continue studying."
He had a test carried out to find out where his passions and talents lie. The logistics sector came out of the test as the main sector. "I have always been interested in making processes as efficient as possible. So now I mainly concentrate on planning everything and making sure things work together. I make sure that the planning of one department fits in with the planning of the following department."
"Cartec encourages its employees to take suitable training courses in order to grow further."

Good work atmosphere
Tjeerd has been working here for more than five years. He explains why: "It's nice here and I get on well with my colleagues. We play football during the breaks and sometimes we have a poker night. The employees are well taken care of and the company offers plenty of opportunities. There are enough possibilities here if you want to develop yourself and you take the initiative."
"The company is growing and of course we have excellent products. In theory, we can take on the world."
Everyone is necessary
The logistics coordinator is proud of the team spirit. "We can think of beautiful things, but if it doesn't work, it can be difficult. Still, together we make sure that the orders go out on time and properly." Sometimes hundreds of pallets leave each week. "We all do a great job together. Every department contributes to this."
Cartec is in the professionalization phase and is well on its way to a higher level. Tjeerd can use his fresh knowledge and skills for that. He does various research within the company. "At the moment I'm busy mapping out the stock replenishment. As many volumes as possible must be run in order to save time. It is obviously not efficient to change products every time. I calculate things like that and make them transparent."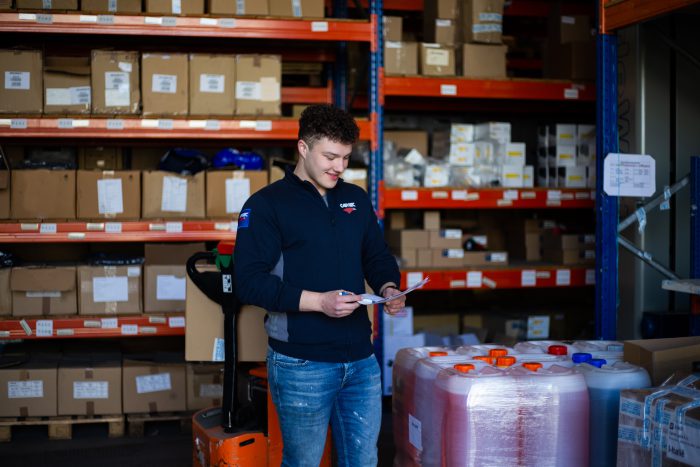 Tjeerd's work is very varied. He is present at the daily start of the production department and sends the full pallets out of the warehouse. He is there almost from the beginning to the end of the process. First of all, the stock of the products, then the filling department. "After that, it goes all the way through the chain and comes to me. Then I take care of the correct transport documents and prepare it for shipment," he explains.
He supervises processes and explains what that means exactly: "The orders come in and are given a fixed departure date. Based on that, we have to make sure that there are enough products in stock to be able to deliver those orders."
Tjeerd takes care of that mainly in the area of production. In this way, he ensures that sufficient bulk is planned and that there is enough available. "The availability of the latter varies a lot with raw materials. Because of the worldwide scarcity, some deliveries are uncertain. As a result, we have to switch frequently and quickly."
He makes sure that everything fits together well. "When orders are ready, they have to be collected. If that happens a week later, they are in the way for a week."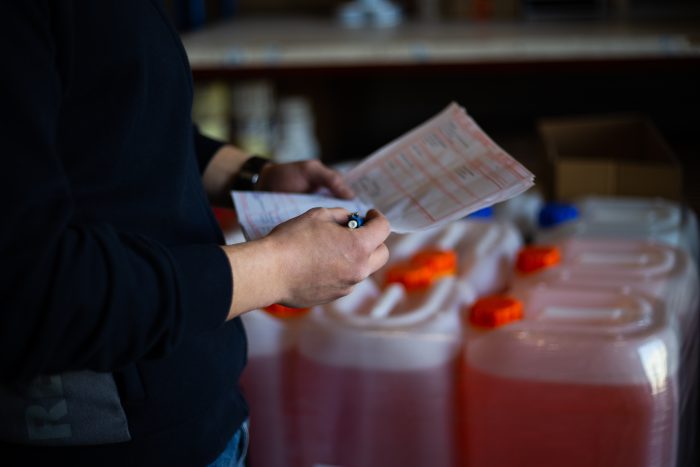 I would call Tjeerd stress-resistant. Logistics is quite a stressful world. Everything has to happen quickly and preferably now. It is important to be able to deal with this and find solutions, but fortunately I can handle the pressure well.
For the time being, Tjeerd would like to continue working in logistics. He still has a number of courses planned. Since the summer, he has been a safety advisor for dangerous goods for road transport. He also wants to do the same for storage. "You have to store certain chemical substances in different ways. There are many rules about that and how much you can store for example. I would like to learn more about that. I like to keep developing myself."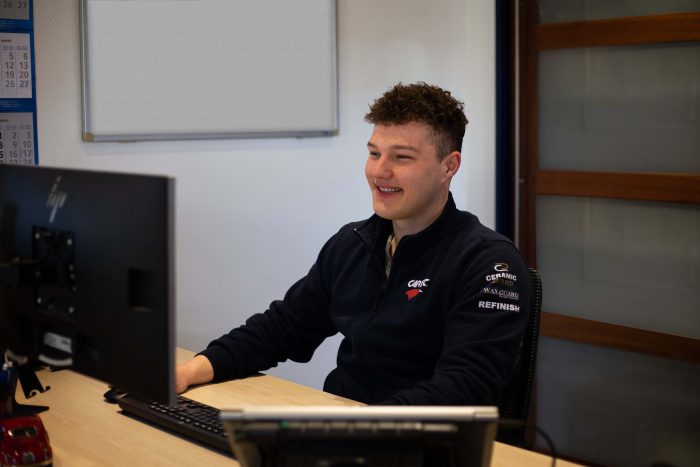 Growing up almost literally in the warehouse, Tjeerd knows all the products. When I ask him about his favourite, he immediately knows: "Fast Glaze! That really is a great product. When I wash my car and spray it with this product, it immediately looks perfect again." And I can relate to that.
Curious about other interviews? Check them out on this page.