Refinish
The Refinish Line offers a complete system of polishing products with which you are assured of a 100% hologram-free and deep-glossy result. Specially selected products such as polishing sponges and wall systems increase ease of use and efficiency. The handy Cartec Refinish click rack provides an overview and keeps your workplace organized.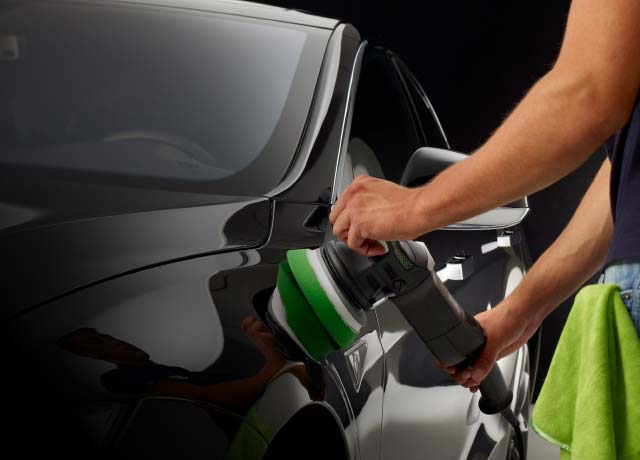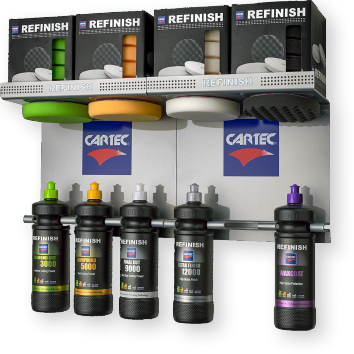 A selection of the
Refinish products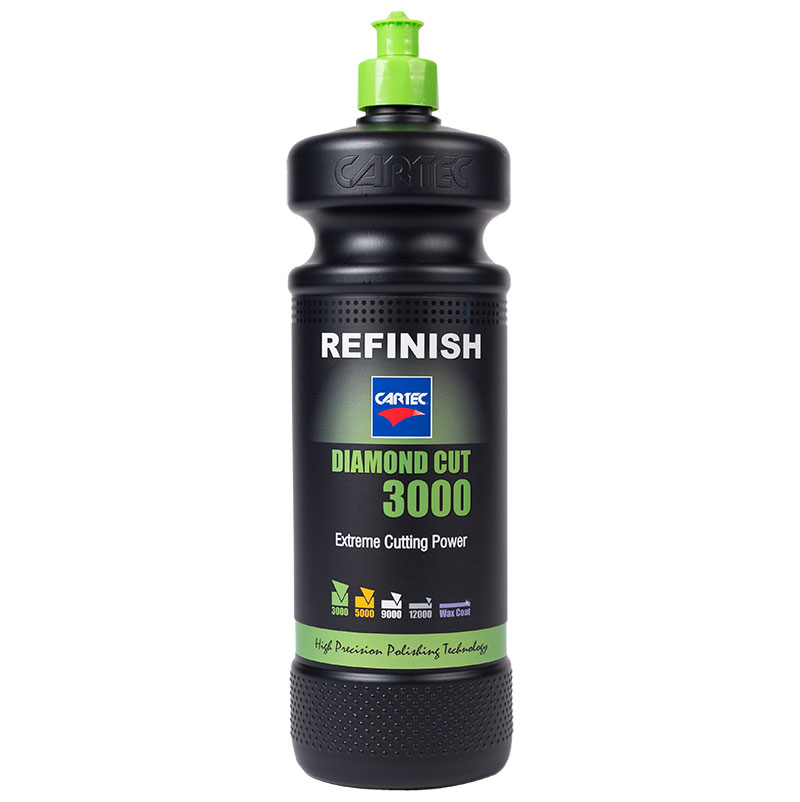 Diamond Cut 3000
Diamond Cut 3000 is an extreme cutting compound. This compound is suitable for Paint Rectification and Ceramic/Scratch resistant paintwork. Diamond Cut 3000 removes all sanding marks, overspray, orange peel, paint runs and dust easily.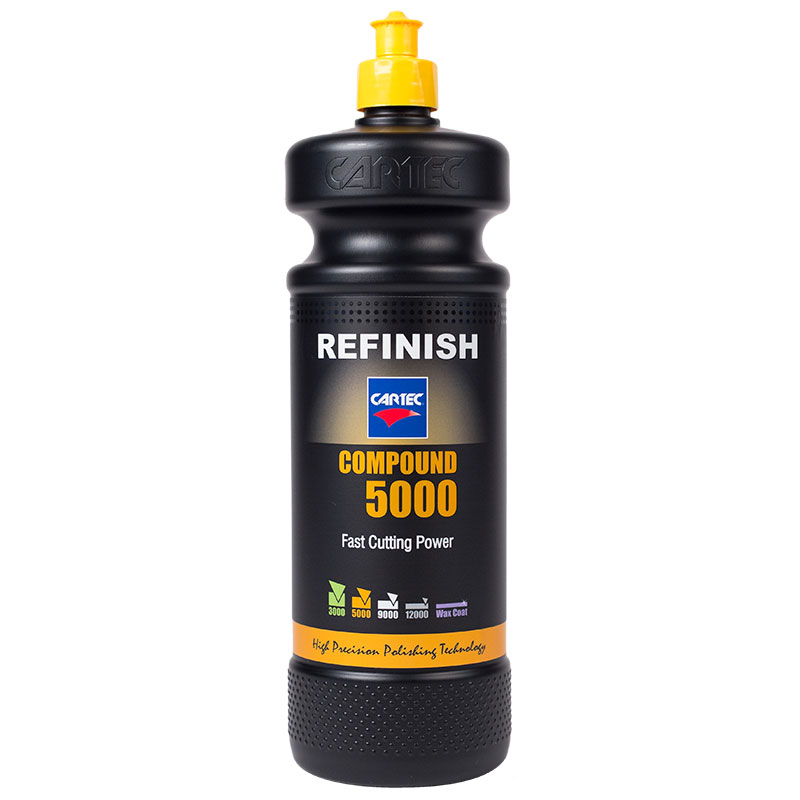 Compound 5000
Compound 5000 is a paint renovator with fast cutting action and a high gloss, hologram free finish. It quickly removes paint defects such as deep scratches, runs, orange peel and overspray.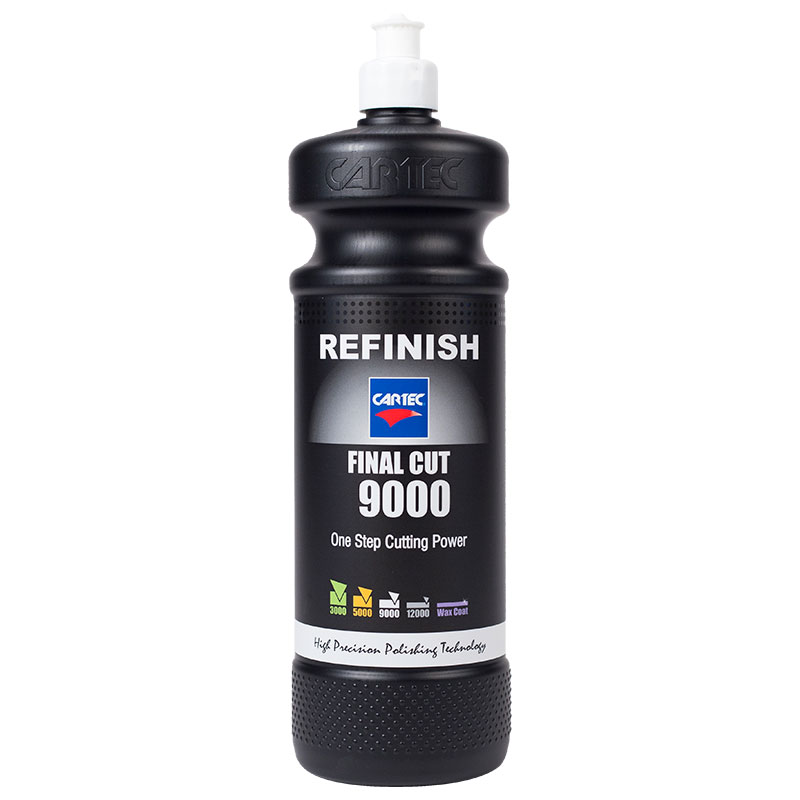 Final Cut 9000
Final Cut 9000 is a high precision "one step" finishing compound/polish. Perfect for removal of minor scratching, swirl marks, marring, buffer marks and holograms. Final Cut 9000 leaves a hologram free result.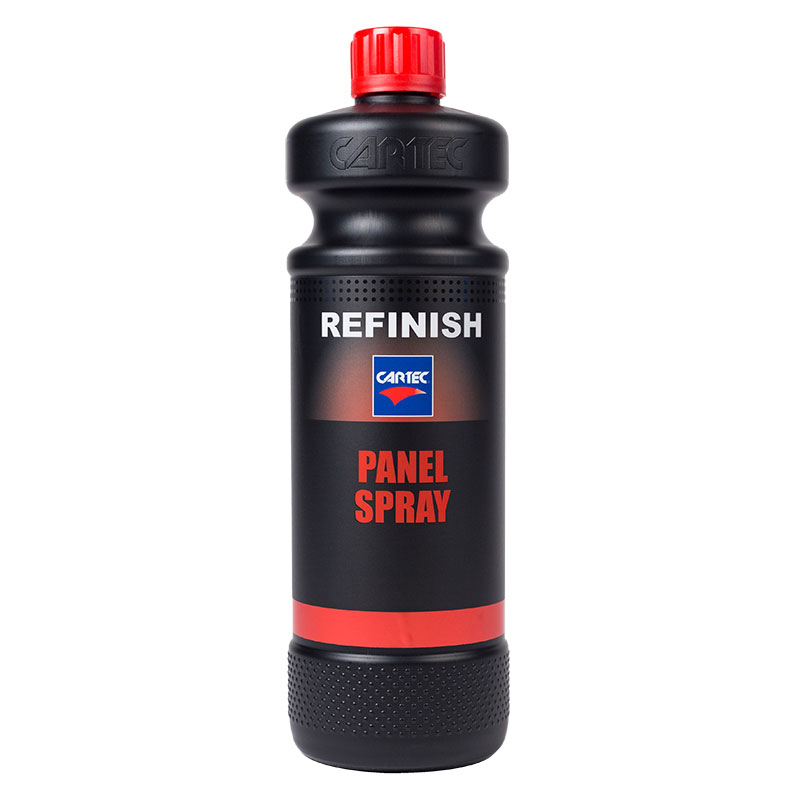 Panel Spray
Panel Spray ensures that there are no compound residues, silicones, solvents or unseen paint contaminants in the paint after polishing. Can also be used as a pre-stage before the application of a ceramic coating. This will result in a better adhesion between coating and surface.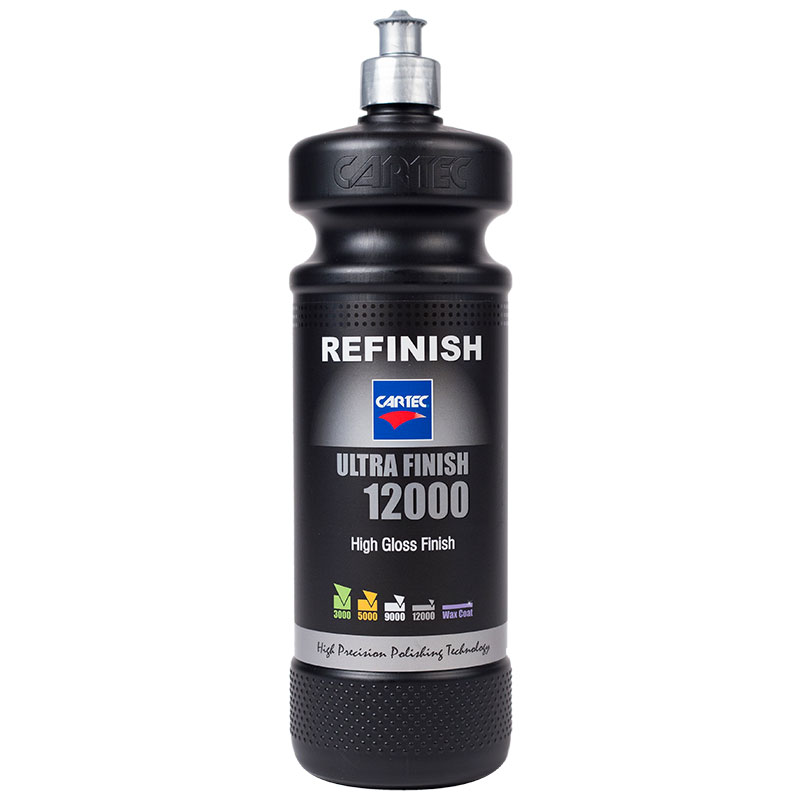 Ultra Finish 12000
The Finish 12000 consists of high quality lubricants and unique micro-abrasive particles which guarantee an extremely deep gloss, totally swirl and hologram free.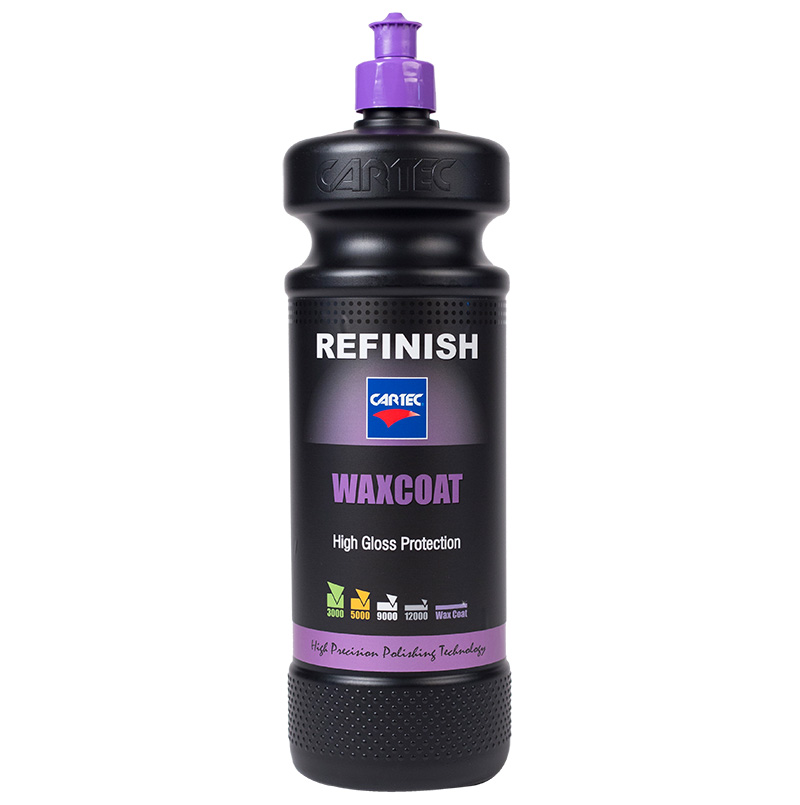 Waxcoat
WaxCoat contains special Carnauba wax and polymer waxes. In addition, WaxCoat offers an extremely deep gloss and an incredibly smooth finish.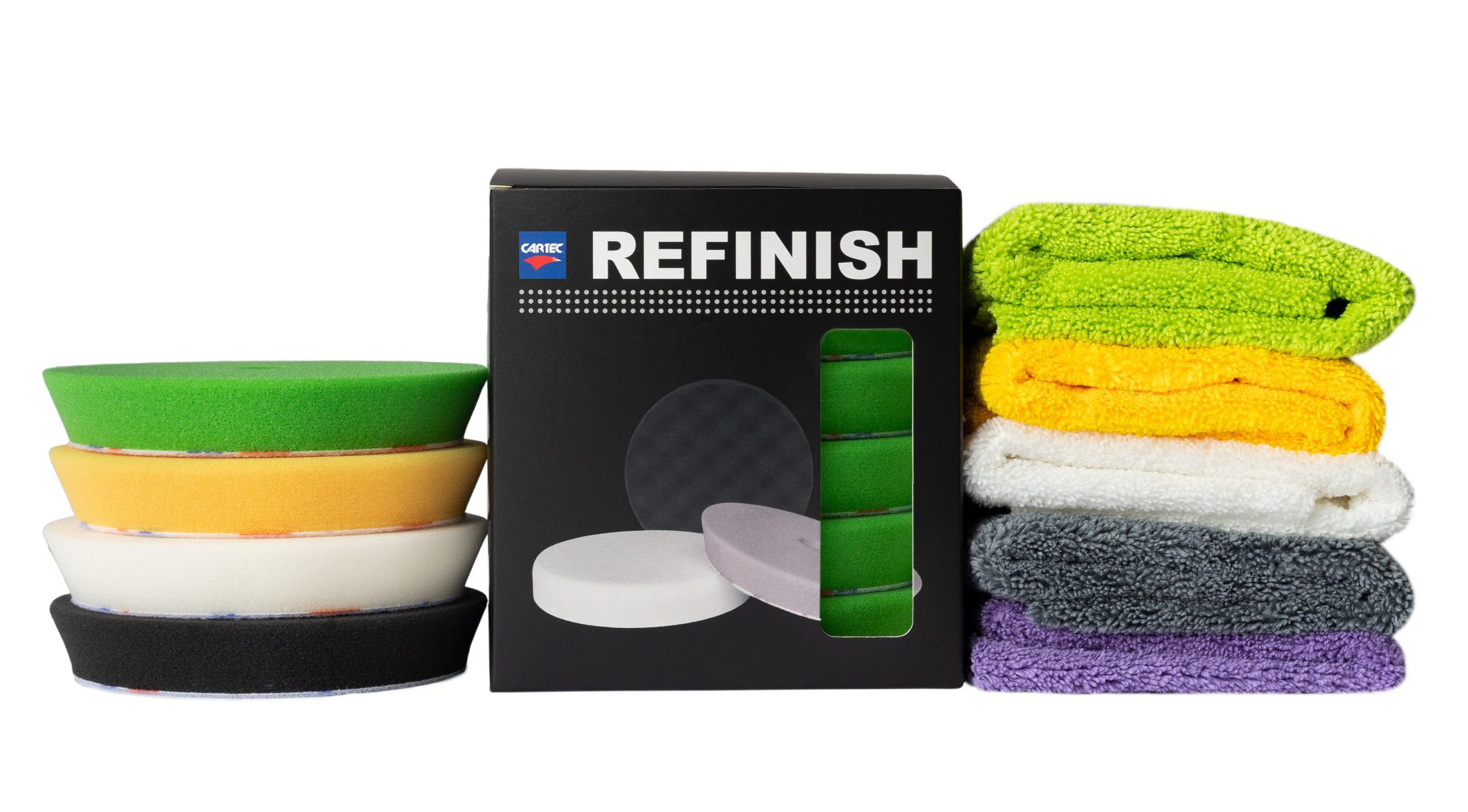 Polishing pads and microfibre cloths
Polishing sponges and micro fiber cloths are available in the Refinish range. The colours correspond to the process card and the associated products.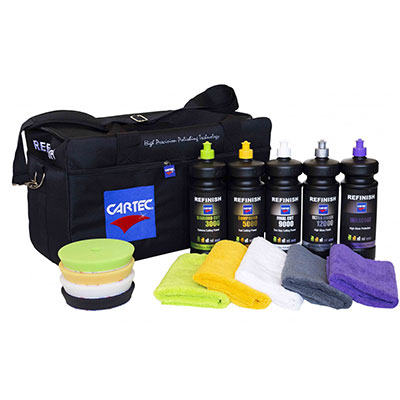 Refinish Polishing Bag
Specially designed for Refinish products. This Polishing Bag offers the possibility to easily store and carry the Refinish bottles, sponges and cloths. In the middle of the Polishing Bag there is room for a polisher.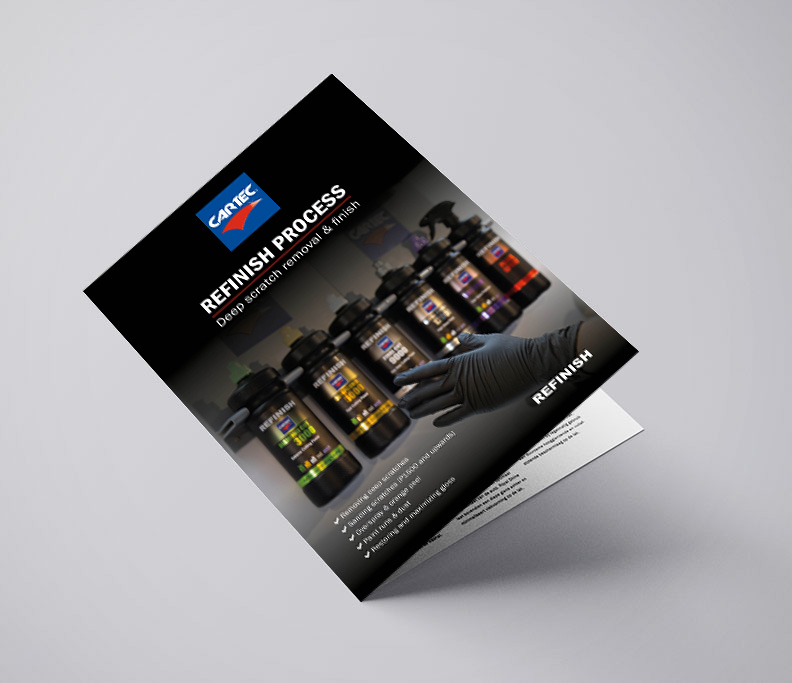 Refinish Process Manual
The complete Refinish process in one guide. Download the Refinish Process Manual here.