Polishing & Paint Correction
Diamond Cut 3000 Overall Winner of the Heavy Cut Polish Megatest
Pro Detailer Magazine called us because they were going to conduct a polishing product test. We sent one of our bestsellers: Refinish Diamond Cut 3000. Read the results here.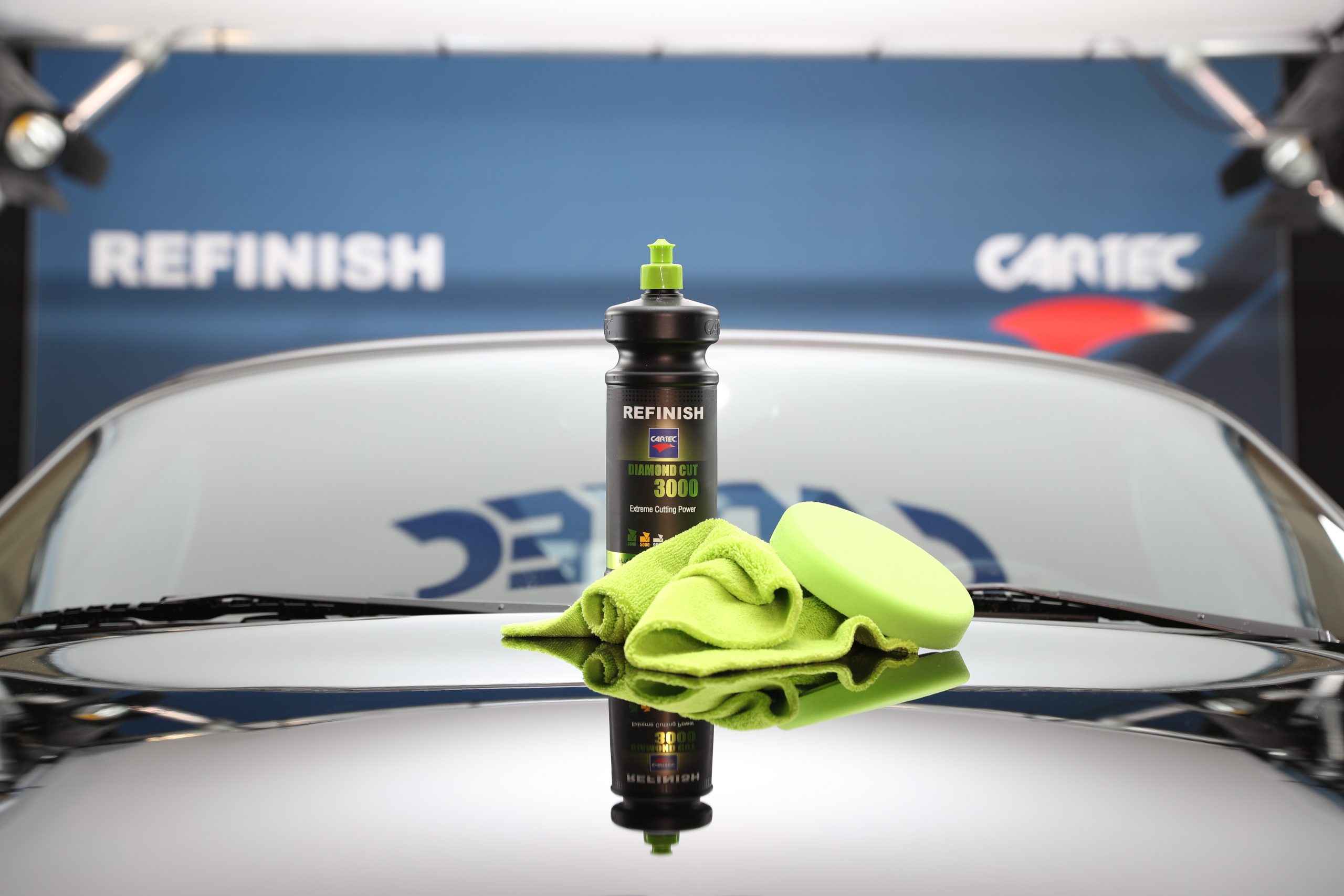 The Heavy Cut Polish Megatest obviously had an independent test panel. All products were tested on various aspects and compared with seven other brands.
With the Diamond Cut 3000 we also included the corresponding green polishing pad and microfibre cloth.The first thing to stand out was the matt metallic label, and so did the application of the product.
Tests were carried out for gloss improvement, reflection of the lacquer, clarity of the lacquer and measured gloss. When it comes to gloss improvement, reflection of the lacquer and measured gloss, we came out best in the test. See here what the overall score was: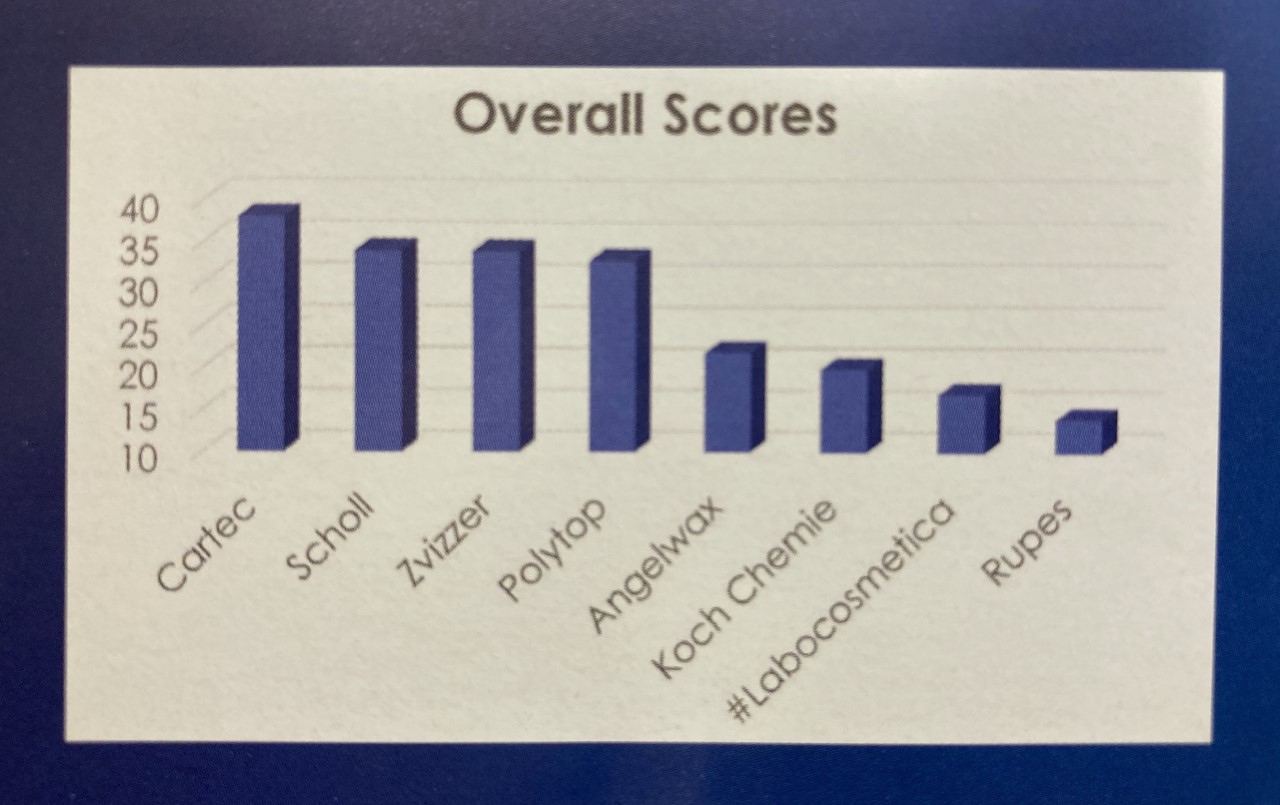 Pro Detailer Magazine is an independent magazine from which many detailers get their tips & tricks. The magazine is getting more and more recognition and reputation among professional detailers all over the world. As Cartec, we are therefore very proud of this result.
Are you a professional and would you like to use the Diamond Cut 3000 yourself? Get in touch with your nearest Cartec supplier!