Cleaning & Maintenance
How to easily remove insects from the car
26-06-2020
Summertime here in The Netherlands! The sun is shining and insects are coming from everywhere. These insects can stick to the car's paintwork and will eventually damage it. That's why proper cleaning is essential.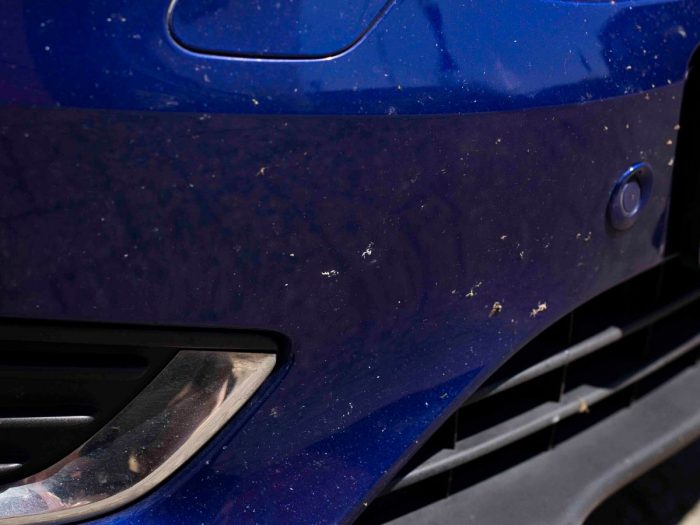 The danger of insect residues on the car
The acid within insect residues can cause etches in the car's paintwork. The longer they stick on the paint, the more harm they can do. And the harder it will be to remove them. People should therefore always take time to remove these insects thoroughly.
How you easily remove insects from the car
Sometimes a car shampoo is enough to remove the insect residues, but most of the time this is not enough to do the job. In this case an insect cleaner can bring the solution.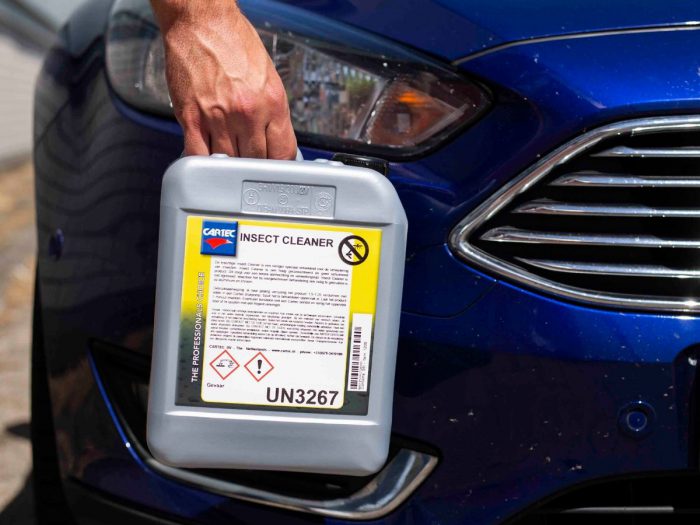 Cartec Insect Cleaner ia a good product to use. It's a cleaner which is specially developed for the cleaning of insects and its residues. Due to the ingredients, the high concentrate and the foaming properties, Insect Cleaner has a better adhesion and processing time with insects than other pre-cleaners. The product can be used as a pre-cleaner in the summer months, but it's advised to use Insect Cleaner just for the insects and to use another cleaner for the remaining parts of the car.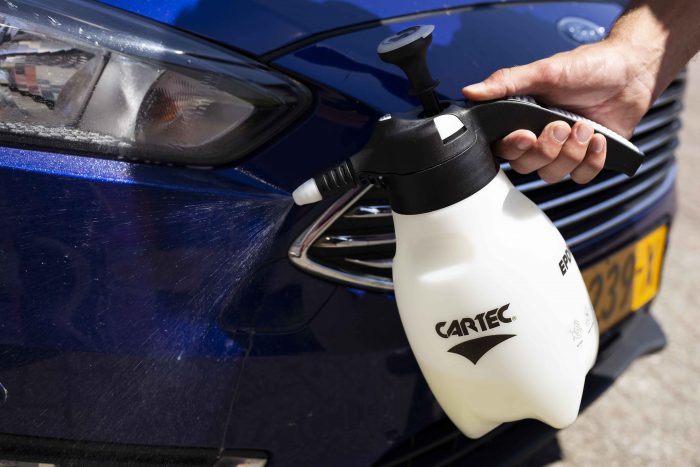 The product is very easy to use. Dilute the product 1:5-1:25 with water in a pressure pump. Then spray the product on the insect residues and let it soak for approximately one minute before rinsing it off with a high-pressure sprayer.
Good to mention is that Insect Cleaner is a non aggressive product. Therefore it can be used safely on aluminium and chrome when applied properly.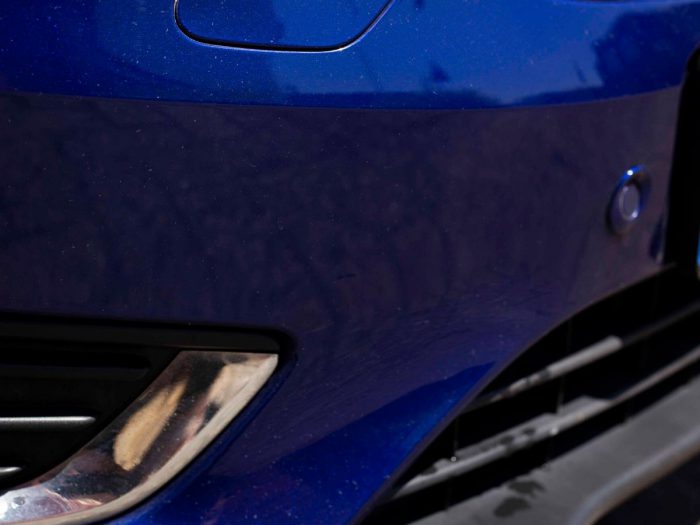 Interested in this product? Get in contact with your Cartec supplier or request more information.