People
Interview with Annette Bremmer, Financial Manager
The Cartec team is one big family, so there's always something to tell. In the 'people' section, we interview a colleague about his or her work, but also about dreams, trends and what we have always wanted to know about them. This year, our financial brain is working with us for 25 years. Read here how she has managed to survive for so long.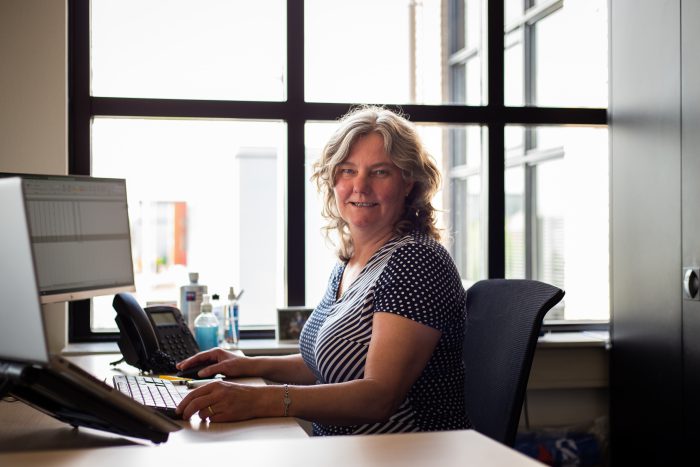 On a sunny Thursday, I step into Annette's office. We speak and I discover surprising things about my colleague and Cartecs history.
Annette is married and has three sons and a daughter. Her oldest son works as a logistics coordinator at Cartec and is her colleague too. She herself works as a financial manager, taking care of the finances, insurances and administration.
Twenty-five years ago her Cartec adventure started. "I knew Johan and Anne Marry (founders and owners) from the village of Benthuizen. I sometimes babysat their children Jos and Marianne. In the evenings I was busy with a study accountancy. When I was well on my way with this education, the financial man of Cartec left the company. So Johan was looking for someone for the administration. That's how I got in and never left. The company had only three employees at the time, so the work was manageable with my little experience."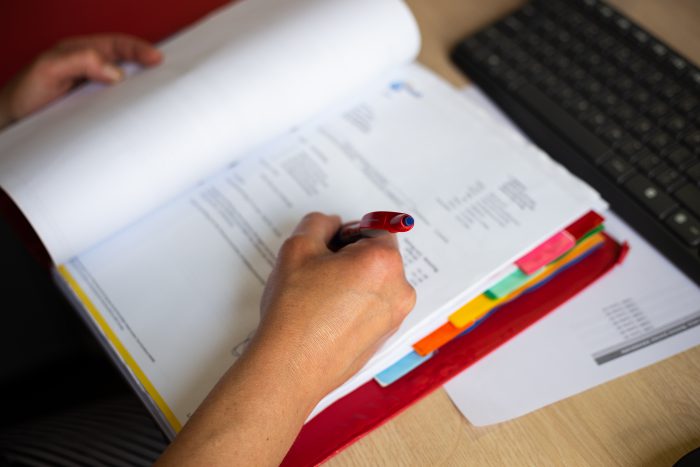 What makes you work here for so long, I ask her. "The atmosphere and sociability is the secret," she tells me. "The cooperation goes well and everyone is flexible. If something private has to be arranged in between, you can and you catch up later." A colleague promptly comes in and asks for an hour off to move a sofa. "Make it up later," we laugh.
Annette's workdays all start the same. With a glass of water and a cup of coffee, she checks the bank balance. "There was one time when I saw in the morning that a huge amount had been collected, wrongly." If something is not right, she goes after it immediately. Determining and processing the wages are also part of her duties. Just like making overviews and figures transparent to the MT. Making sure that bills are paid, keeping an eye on profits and operations and taking care of the annual statement complete her work.
She also did that twenty-five years ago, but then she did it alone. Nowadays it is so much work that she does it together with colleague Ans, who has been on board for twenty years now. "The programs we use have become much more comprehensive and insightful. I used to have to enter everything into Excel myself, now everything is calculated automatically."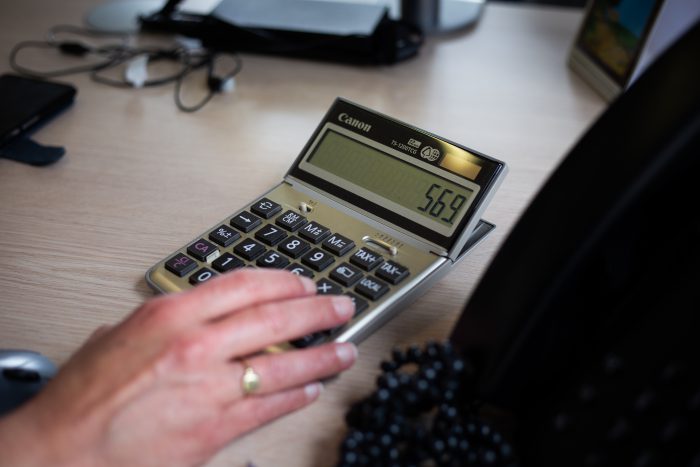 Annette's favorite Cartec product is Fast Glaze, although of course she is currently using a lot of HandGel 80. "The Magic Foam I think is ideal. I use it in the household for all kinds of stains and even for the grout of the kitchen floor." She also loves Vinyl. "That fixes the car up nice and fast and makes it look like new again."
After working from home for two afternoons last year, Annette rushed back to the office. "I'm here with three women and we share joys and sorrows." Even her first maternity leave, she preferred to spend it at work. "Much cozier than being home alone."
To succeed in this job, you have to be good at math and numbers. "If something changes at the front, it changes further down the line. You have to have the right insight to make the right decisions. If you spend money somewhere now, you're going to miss it again somewhere else. So you have to think about that carefully."
If there is anything she would like to say, yes there is: "I would like to say that I enjoy working with my colleagues and that our department is the friendliest", she says with a wink. "We have been working together for a long time. It clicks well and we are there for each other. I'll keep it like that for years to come."
Annette, congratulations on your 25th anniversary and we are happy to have you as a colleague!