You've probably noticed it already: our new website is live! Welcome to the new Cartec World.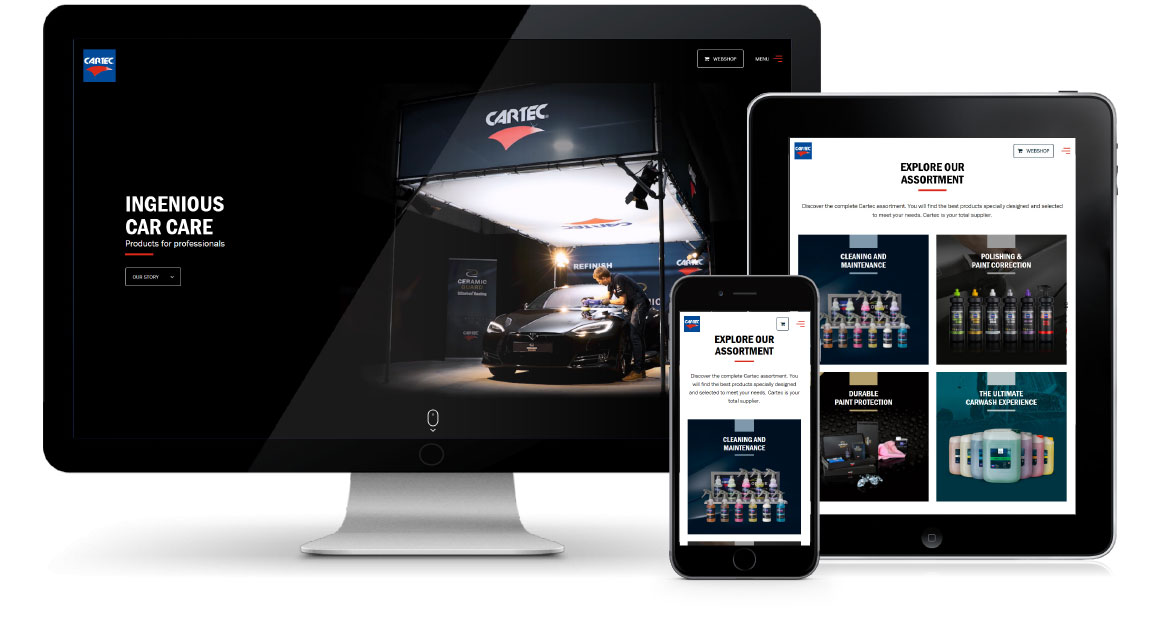 Cartec's new website is a combination of product information and branding. Here you'll find the four 'worlds' in which Cartec supplies products for the professional car care industry. The four worlds are divided in:
Cartec's mission statement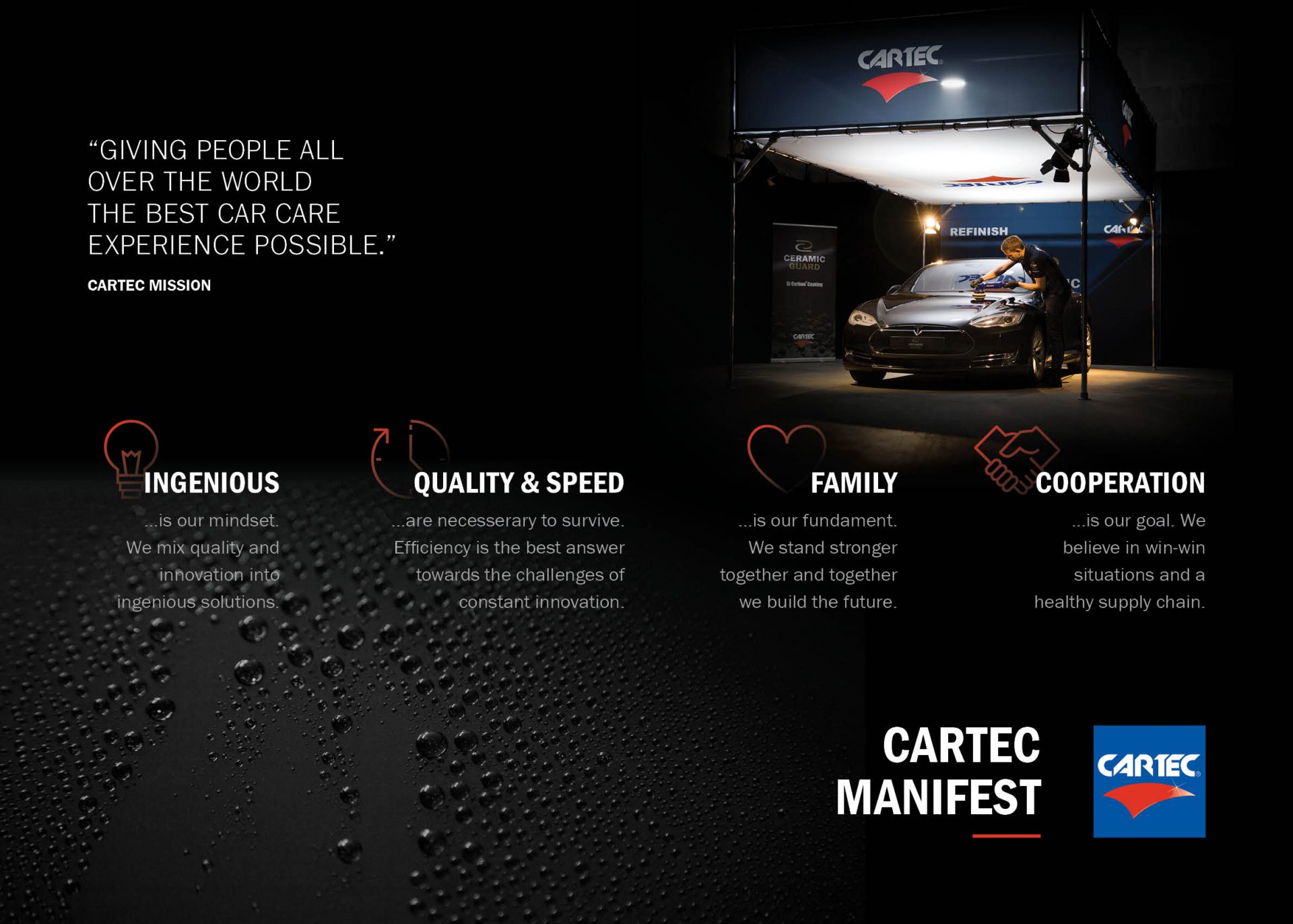 Cartec's mission is to give detailers, valeters, carwash entrepreneurs and everyone who's in the car cleaning business, the best car care experience possible. The sharing of information through this new website should help end users worldwide to get an even better 'car care experience'.
Want to know more about the core values of Cartec? Go to 'About Cartec'.
New at Cartec?
Are you new to Cartec? Our product advisors are ready to assist you. Leave your emailaddress and we will get in contact with you.
The new webshop for both The Netherlands and Belgium will go live soon. Keep an eye on our social media channels to stay updated on the latest developments.