Retail & do-it-yourself
New! The Essentials line of Cartec
Cartec launches a new product line especially for the real car enthusiast: the Essentials line. The products are a selection from Cartec's professional product range. User-friendly and of professional quality.

The Essentials products from Cartec
The range consists of 14 products. For each part of the car a product. There is a product for cleaning and maintaining the engine compartment, rims, exterior, interior, tyres, rubber, plastic parts and upholstery. Besides the 500 ml bottle, the products are also available in 5 litre packaging.
Want to know more about the Essentials products? Go to the product page.
The story behind Cartec's Essentials
Essentials means something like indispensable and necessary. That's the message: these are the essential products for a car enthusiast to clean and maintain the car properly. Not a lot of products for the same application, but a clear product range. The word 'selected' in the slogan of the Essentials line is a reference to Cartec's professional range.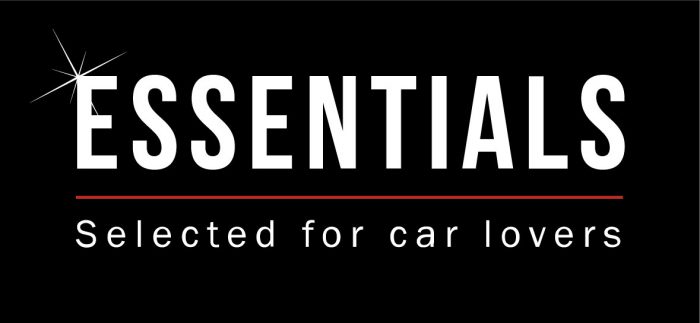 The logo of the Cartec Essentials line with the slogan selected for Car lovers.
The benefit for the professional reseller
The Essentials products are available through professional resellers. This means that professional users such as car (cleaning) companies and carwashes can register as a point of sale. Cartec offers exclusive presentation material such as brochures, counter displays, floor displays and banners.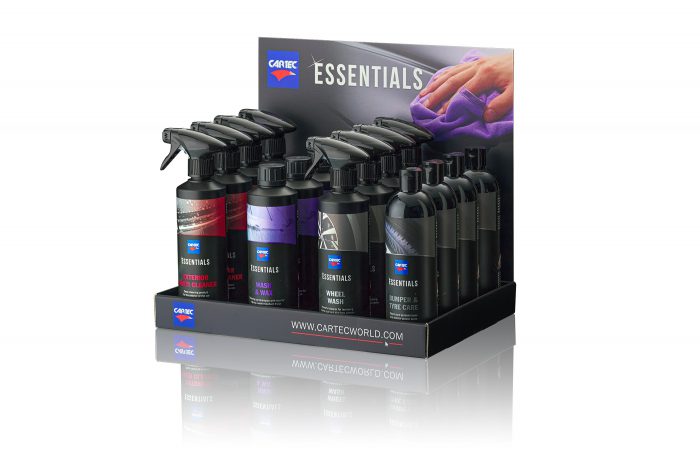 The Cartec Essentials counter display for professional resellers.
Order the Cartec Essentials products
The products are available for retail. Interested in the Essentials products? Please contact the Cartec distributor in your country/region. See the country map for more contact information.