New: The upgraded Splash Shampoo
We proudly present: Splash Shampoo with new formula! In 2002 the very first bottle of Splash Shampoo was launched on the market. A product with which we have made many customers happy and still do today. Now the product is officially mature at 18 years of age, so it's time for an upgrade.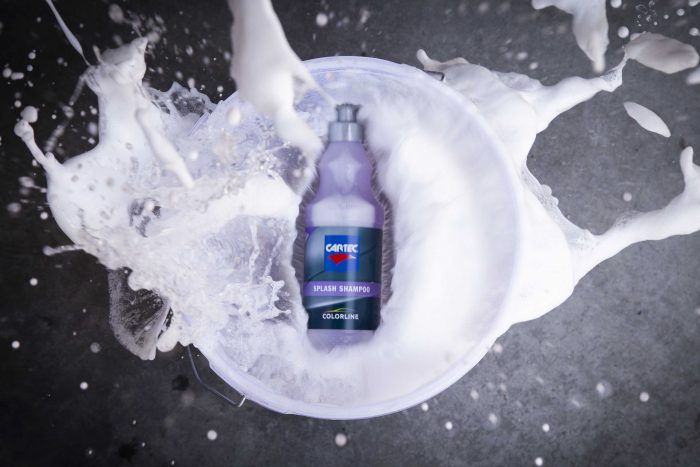 NEW PRODUCT WITH THE FAMILIAR LOOK
As mentioned above, the Splash Shampoo has been going on for a while now. This wash and wax car shampoo cleans the car and immediately leaves a water repellent wax layer behind. This results in a faster drying of the vehicle. The product also leaves a nice shiny result on the car after use.
WHAT INNOVATIONS HAVE BEEN MADE TO THE SPLASH SHAMPOO?
The Splash Shampoo now gives more foam than ever during washing. The new formula does its job even better and therefore cleans more powerfully.
The fragrance is also new and improved. A pleasant fresh smell fills the washbox while washing the car.
WHAT'S IN THE SPLASH SHAMPOO PROMOTION PACK?
The Splash Shampoo promotion pack contains the following articles:
Splash Shampoo 10 or 20 liters
New transparent Cartec bucket, 21 liters
Lid for the bucket
Dirt lock
Washing glove
PVA microfiber chamois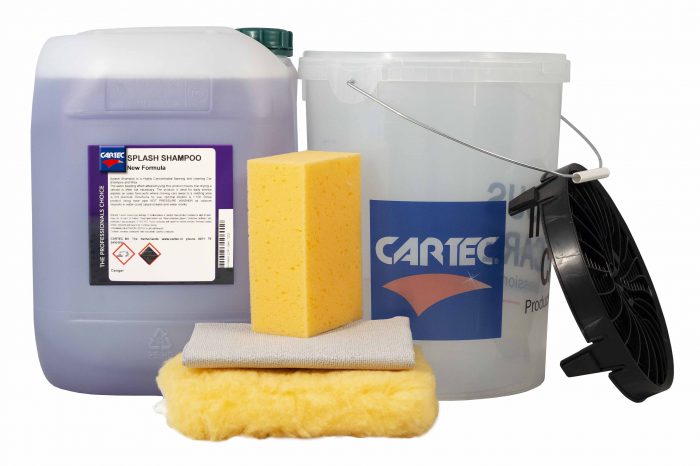 More information about availability and prices? Ask your Cartec supplier and try it out yourself!