Ceramic Guard
A unique product based on the SiCarbon + molecule. A revolutionary coating with very good protection and a strong water and dirt repellent effect on the car paint. Ceramic Guard gives the paint an extremely high and visibly deeper gloss and color depth.
The Ceramic Guard product has made a worldwide breakthrough at the molecular level. With this coating, the oxide (oxygen) particles have been replaced by carbon (carbon) particles. This change brought the SiCarbon + molecule: the technical breakthrough in the field of ceramic coatings. This molecule has resulted in less loss of the layer thickness during the curing process, with the great advantages of a higher scratch resistance, extreme gloss and a longer guarantee.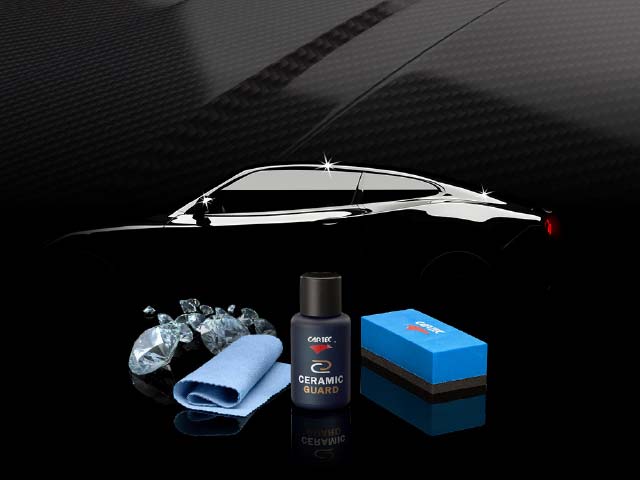 Guarantee
A Ceramic Guard specialist gives a standard three-year warranty on the treated paintwork. The guarantee only applies if the coating has been applied by a Ceramic Guard specialist according to the correct method.
With Ceramic Guard 4life you opt for an even longer guarantee. If you have the annual inspection and maintenance of Ceramic Guard carried out, the warranty remains valid. The warranty applies one year longer per inspection and maintenance treatment. Ceramic Guard specialists carry out the check and treatment for you.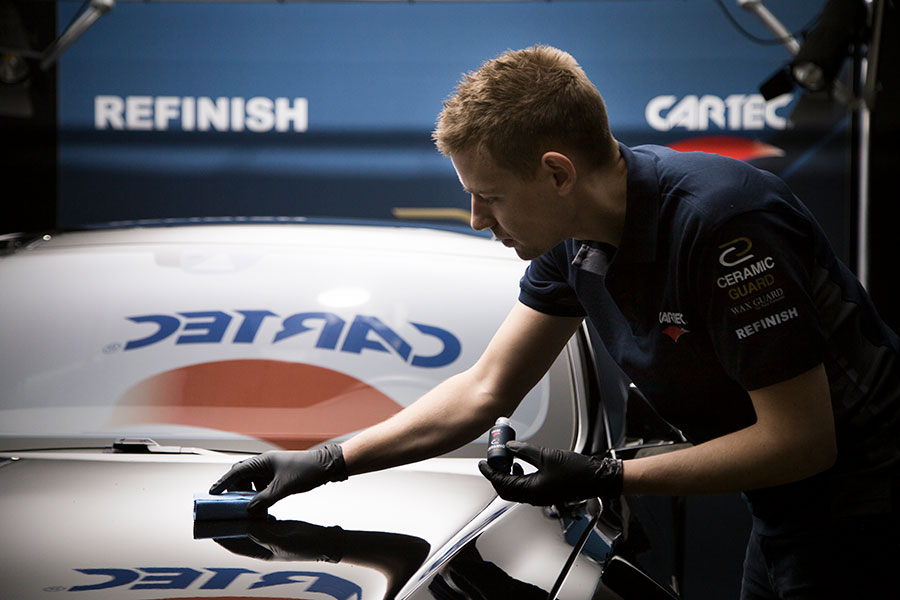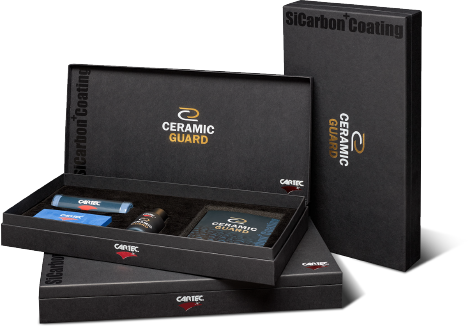 UV and sunlight
Chemicals
Tree resin
Industrial pollution
Acid rain
Traffic dirt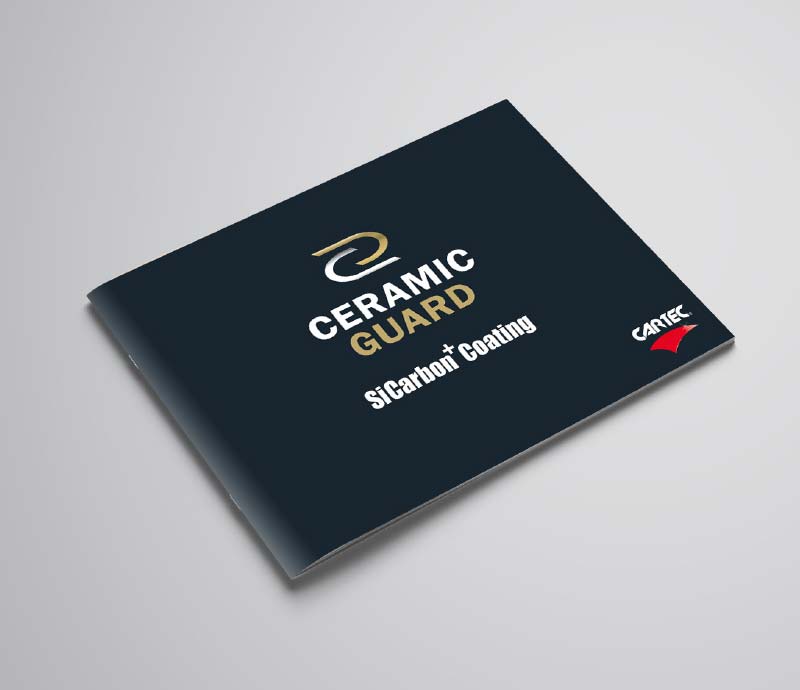 Ceramic Guard Brochure
Ceramic Guard is a Cartec product. Download the Ceramic Guard brochure for all information about this revolutionary coating.