People
Visiting Carcleaning Borger
After a 2.5 hour drive on an early Monday morning, we arrive at Carcleaning Borger, Drenthe. The biggest customer of Cartec North Netherlands. We meet Rainer Furrer, the manager. Born German and came thirty years ago to the Netherlands for love.

Carcleaning Borger
After a tour through the tidy and freshly cleaned detailing studio, Rainer shows us the roll-over car wash and the wash bays. Afterwards, we sit down to have a chat and Rainer explains: "We have a shop, self-wash boxes, a roll-over car wash and our detailing studio. Where we make cars, caravans, boats and motorbikes like new again, from the out- and the inside. Next to our company is an Opel dealer for whom we take care of all showroom cars. In addition, our customers are mainly private customers." Rainer has two young colleagues. They clean the self-wash boxes, vacuum the cars and do jobs in and around the building. All the polishing and coating that takes place at Carcleaning Borger is done by Rainer himself.
Ceramic Guard in the detailing studio
Ceramic Guard is applied two or three times a week in the detailing studio. "Some customers even want three layers of coating on their car. It's not necessary for the quality, but it does make the shine very extreme."
Rainer recently even coated a new shed. This way, the graffiti that is sprayed on it cannot adhere and it will stay clean for much longer. And during the summer season, many luxury boats are polished and coated on location.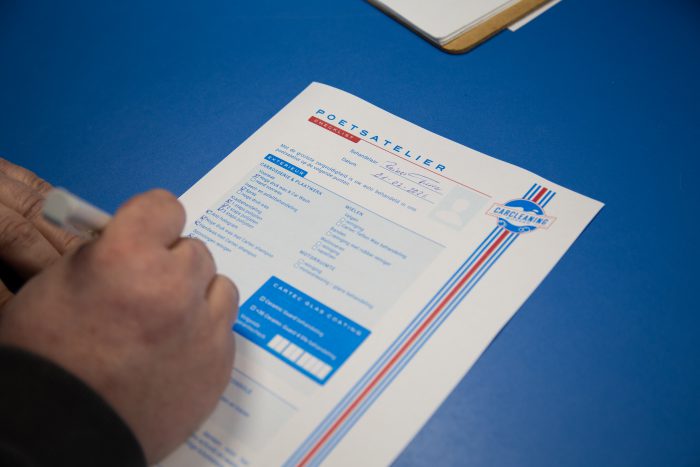 Expansion of the self-wash boxes
The self-wash boxes have recently been expanded to include Cartec's Fortex power foam. This is still in the test phase. If it is also to our satisfaction, this product will be used in all the boxes.
It soon became clear to us: when you mess with Cartec, you mess with Rainer. "We will always stay with Cartec. The quality, the service, the trust and the family feeling – that's what makes Cartec strong. I only have to call and it's already arranged. Is my vacuum broken? The same day my Cartec dealer Martijn is there with a new one. And the fact that Cartec is Dutch makes it even more valuable for the Netherlands."
Royal Care in the roll-over car wash
Until recently, the customers used to pre-wash the cars by hand, but with the new roll-over machine that is no longer necessary. Some customers used thirty litres of pre-cleaner. The queue behind them grew and the tank was empty in a few cars. So that has been adjusted in the new machine.
"Every Friday we have VIP day. Then I drive by companies in the area and clean the employees' cars." – Rainer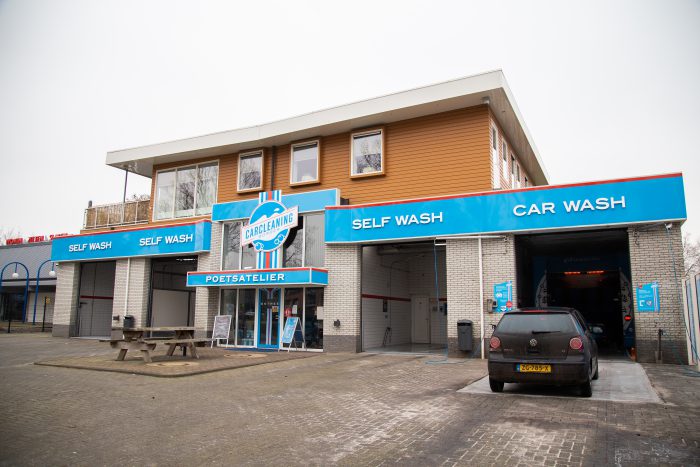 From truck driver to professional car cleaner
We are curious how Rainer ended up here. "Until fourteen years ago, I worked at a car body repair shop on the transport truck, a five-loader," he recalls. "I used it to pick up cars that needed to be polished. When it was quiet with my job, I worked in the car cleaning business. That's where I learned to polish, using Cartec products even then. I liked it so much that I wanted to do it more. There was no place for it at my former employer, so I looked further. And that's how I ended up here at Carcleaning Borger."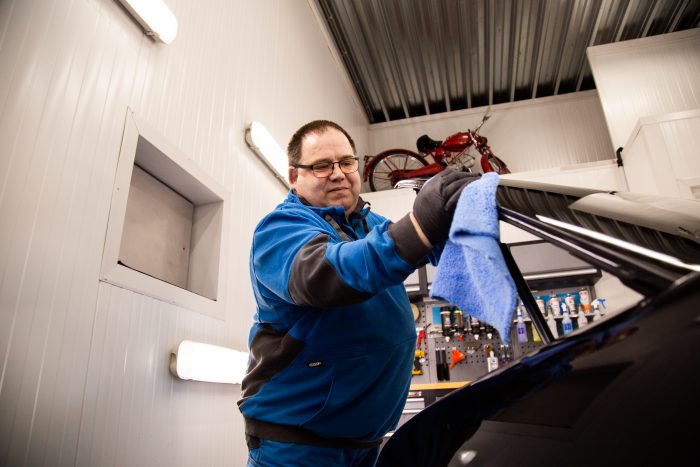 Additional service, an extra step
Carcleaning Borger stands for extra service and quality. Rainer explains what that looks like. "Sometimes I'm in the carwash and see a scratch on a customer's car. Then I discuss with the customer what we could do about it and make a plan."
The other day there was a customer who wanted his bus coated. There was a small dent in it that Rainer couldn't remove. He was uncomfortable with it, so he called the restyler and he came to remove the dent. Soon Rainer delivers the shiny bus, and to the surprise of the customer, the dent has been removed as well. That extra step gives him energy. They also have a device to kill the bacteria in the car. There is a great demand for this now with Covid-19.
Royal Care in the car wash
When Royal Care came out, about a year and a half ago, Rainer immediately wanted to test the products in his car wash. "We first had other chemical suppliers. One was far too expensive and the other couldn't get the machine set up properly. The cars were covered in white spots and didn't get clean properly." Carcleaning Borger was one of the first car washes to use Royal Care products. And he is still very happy about it.
Royal Shield is Rainer's favourite car wash product. "Because of this product, the cars shine bright like a diamond when they leave the car wash."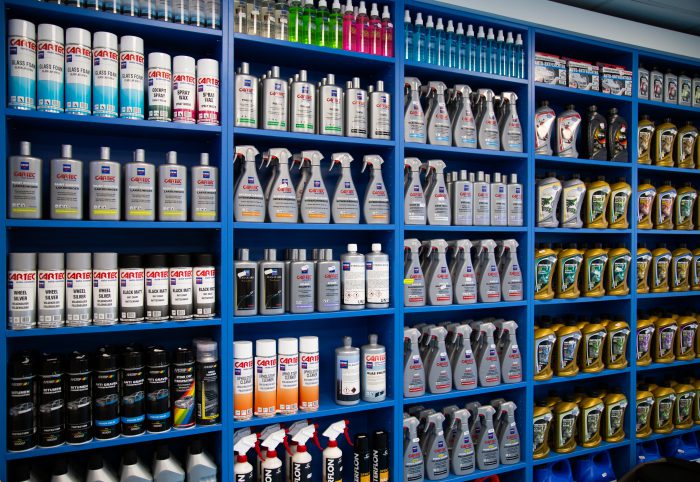 Ceramic Guard specialist in Drenthe
According to Rainer, Ceramic Guard is the ultimate product. "You can see how it does its job the gloss is extreme. We have infrared panels hanging from the ceiling, which are on all night. In this way, the coating has been able to cure all this time and the car is ready for delivery the next day."
When a car has had a Ceramic Guard treatment, Rainer calls a year later for an Xtender treatment, which enhances the gloss and protection of the coating. This extends the warranty of the coating by another year.
What is he especially good at? "Polishing! I don't stop until it's good. Stay calm, even when it's busy, otherwise it won't work. I work with a strategy. I start with vacuuming, then the tornado goes through. Then I vacuum again." Then he uses Dash Fresh for the dashboard, Glass Cleaner for the windows on both sides. It takes a bit more time, but he is happy to do that for the customer.
"The quality, service and reliability are Cartec's biggest points." – Rainer
A nice and complete cleaning company
Rainer is proud of the company as it is today. It has been worked on for years and is still being improved every day. They are located in a small village in the beautiful Drenthe, where word-of-mouth advertising does its work well.
"Cartec helped me on my way some twenty years ago and brought me where I am now. I am very grateful to Jan (Hulst, former Cartec dealer) and Martijn for that. Therefore, as long as I am here, Cartec will not leave either."