Paul has been a loyal Cartec user for more than twenty-five years. Paul has a singing career and has several television appearances. We visited him to find out more about him and to take a look at his workshop.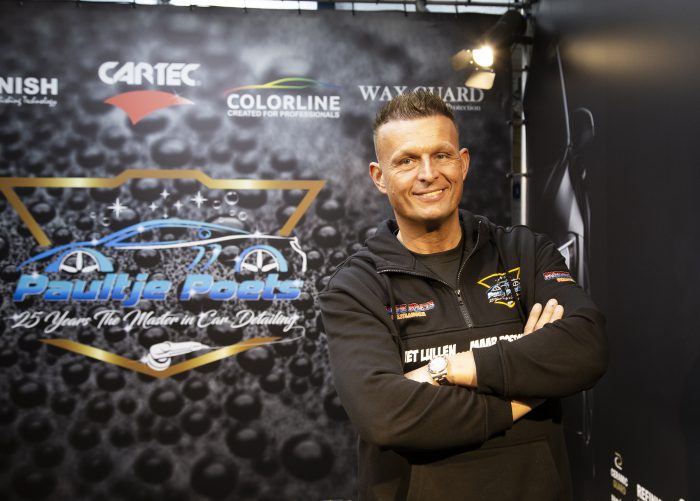 His personal Cartec dealers Terus and Wouter Meijering were of course also present. Terus has been supplying Cartec products to Paul from the start. We were warmly welcomed with a large piece of cherrypie. Full of enthusiasm we got a tour through his tidy and orderly workshop and he showed us his Detailing Dome. When we then wanted to start the interview, we were not entirely surprised that Paul had prepared the interview very carefully. 
Who are you and what do you do?
"I am Paul Ouwerkerk, born 41 years ago in Ochten, The Netherlands. Every weekend I recondition cars and I am active as a Dutch party singer. During the week I work as a manager and technical support at a logistics service provider. There I am responsible for the fleet."
How did you get into this business?
"When I was fifteen I was spraying my moped at my parents' parking lot. When spray mist had dropped on the neighbors' cars, I had to remove it. That's where my interest and passion for car cleaning started."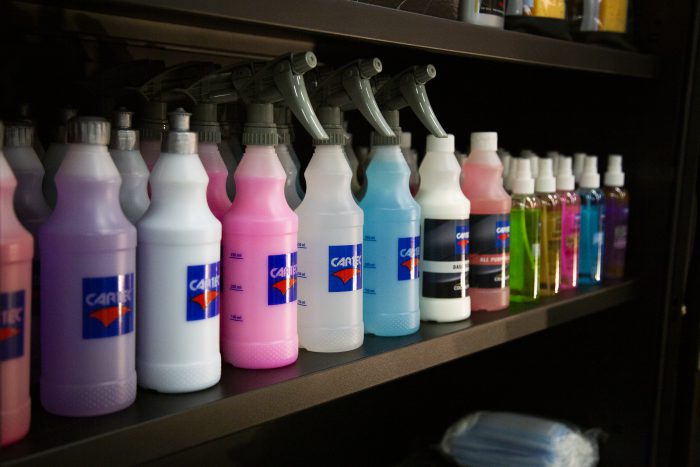 How do you know Cartec?
"When I was sixteen, I had a Saturday/holiday job at the Nissan dealer in Tiel, Netherlands. There I was allowed to prepare cars for delivery. That's how I came into contact with Cartec's products."
How does the Netherlands know you?
"You could know me from singing. Recently I showed op in the program Hit the Road."
What does a typical workday look like?
"In the evening I wash the car so that it is ready for reconditioning the next day. After a thorough inspection and paint thickness measurement I start the polishing work. When this is finished, the car is washed and dried again. After this the car is either waxed or degreased and coated depending on the finish. If desired by the customer, I clean and repair the interior thoroughly. After that, the car is ready to be picked up again."
What do you like about your work?
"To make something beautiful out of nothing. And then to experience the customer's surprise, but above all joy and gratitude."
What are your favorite Cartec products and why?
"Iron Wash. The invention of the century!
XR500. For me by far the best and most powerful (pre)cleaner ever.
Splash Shampoo. Works fast, good and smells good.
Refinish Line 3000 and 9000. Absolutely the best polishing products available at the moment.
Fast Glaze. Enhances dry-cleaning of a car by one hundred percent.
Perfect Polish. Because this was my first Cartec product I worked with and still work with.
Textile Cleaner and Interior Cleaner. These products just work great. In combination with a Tornador they're absolutely top notch.
The absolute best product for me is the Ceramic Guard SiCarbon+ Coating. Because this product gives such an amazing lasting result."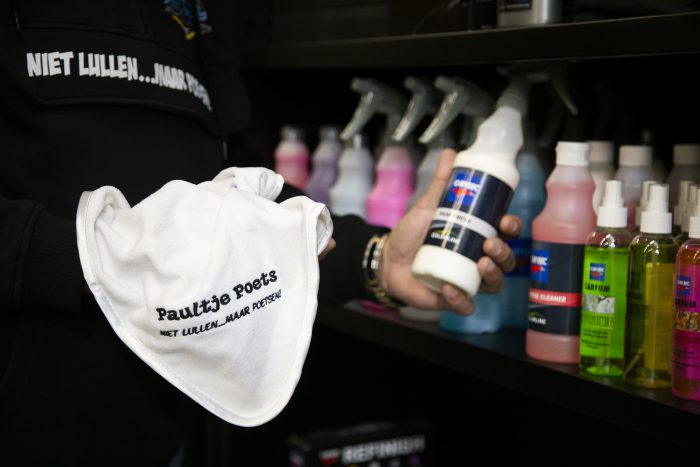 Was there an assignment, customer or activity you are proud of?
"It may sound cliché, but I'm proud of every car that leaves my Detailing Dome."
What do you need to be good at in order to do your job?
"You have to have love for cars anyway, a passion for cleaning, be eager to learn and be open to new innovations. You need to have extensive product and material knowledge and make sure that both your equipment and your workplace are neat and tidy. But I think the most important thing is that you enjoy what you do and strive with all your heart and soul for a perfect end product."
What distinguishes you from other detailers?
"I talk to the client beforehand and give them explanations based on clear practical examples. I also inform them extensively about the possibilities of reconditioning and what they can and may expect from it. Partly thanks to my Detailing Dome I make it an ultimate experience for both client and car".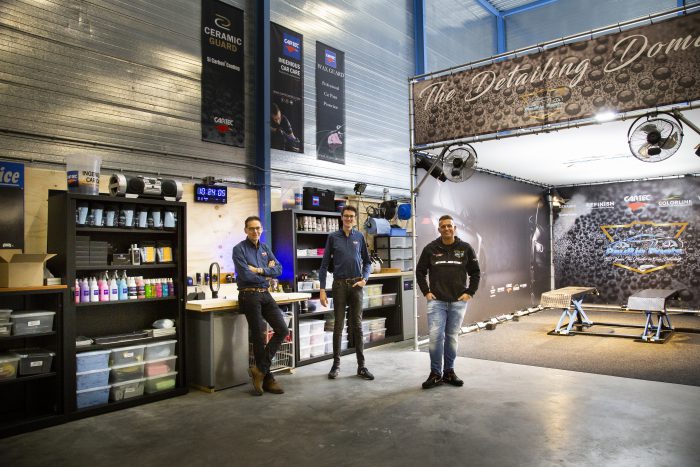 What is the ultimate tip you can give as a detailer?
"Never compromise on quality and always go for the highest achievable. And my motto: Don't bullshit… but polish!"
How do you see yourself in 10 years?
"Hopefully healthy and vital still from my dream making my life's work… detailing!"
After the interview we took pictures in the Detailing Dome and we went back to the head office with a well-filled goodie bag.
Paul, thanks for the warm welcome. We wish you a lot of success with your beautiful work!