People
A chit chat with… James from Cartec UK
The Cartec team is one big family, so there's always something to tell. In the section 'people' we interview a colleague about his or her work, but also about dreams, trends and what we just always wanted to know about them. This time we talk to James Masters from Cartec UK.
Who are you and what do you do?
I am James Masters, Director and Co-Founder of Cartec UK.
What does your company look like?
We are an importer of high end automotive products for the detailing & bodyshop industry. We are carrying out training and UK wide demonstrations of the products we sell in our portfolio. We also have a UK training centre where we are based in Colchester City (one hour from London). That is where we carry out courses for detailing and ceramic coating.
Other than myself we have Steve Masters (Chairman and Co-Founder), Dan Manley (UK Sales Manager), Michaela Williams (Accounts Department and Online Shipments), Adam Goodwin (UK Technical Demonstrator),  Alex Jenkins (Online Marketing) and Keith Sullivan (Sales Representative). Our customers consist of 60% resellers and 40% end users.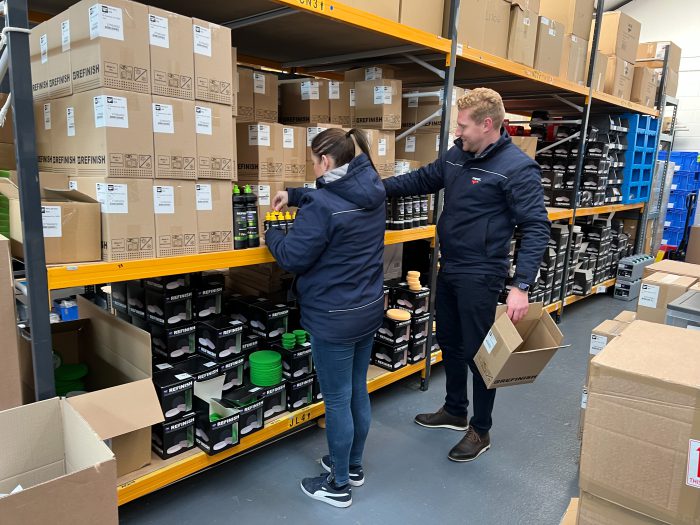 How long have you been a Cartec importer?
We have been importing the Cartec brand for nine years, since 2013. I myself have been working in the automotive industry for twelve years.
How and when did you learn about Cartec?
We sold Cartec as a distributor at Bee-Bee Refinishing Supplies Ltd for eight years and knew the quality of the products. Mike Bradley introduced Cartec to a buying group called IRIS which Steve Masters (Chairman and Co-founder) co-founded.
How did you get into this profession?
We were approached by Cartec BV to take on the import rights as Bee-Bee Refinishing Supplies Ltd were the highest selling distributor of the product in the UK at the time.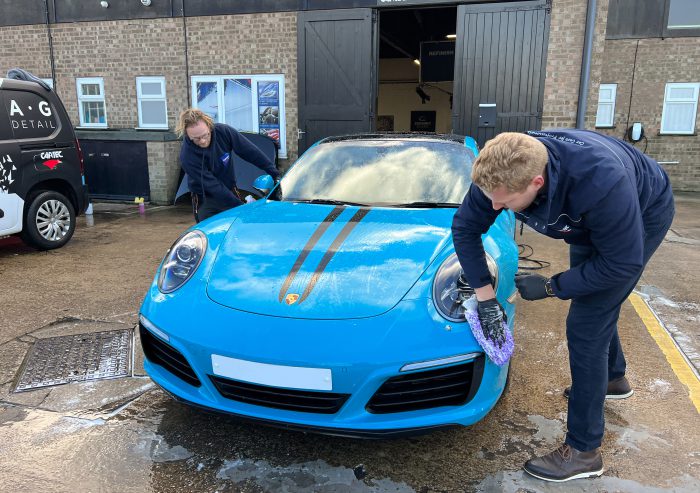 You have been doing this for so long. What is the secret?
I think we have had success by always moving with the industry and keeping our ears to the ground to keep up to date with the latest trends.
And in what ways do Cartec's products play a role in this?
Cartec is always innovating and developing new products which are in demand and making sure they are top quality.
What does a typical workday look like?
I start by catching up with emails, taking a look at what the sales are currently at and catching up with team members in the office. Then setting out sales strategies and talking with customers on either the phone or various social media platforms. Social media is a full time job, as we have a very strong presence and following and it needs constant attention.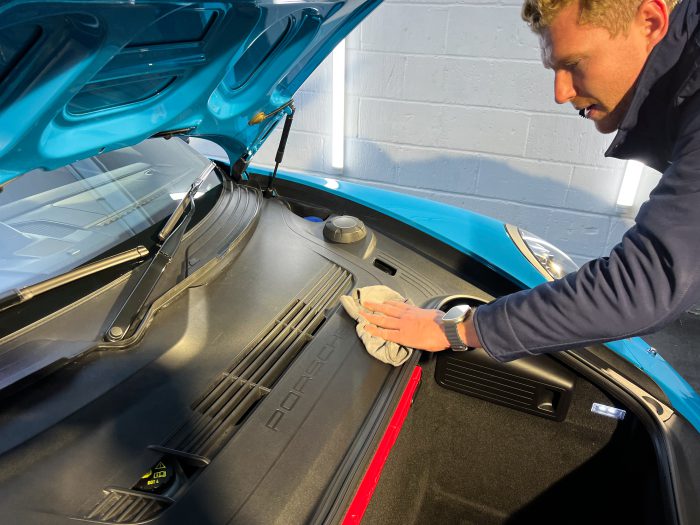 Why do you like working with Cartec?
We love the fact Cartec is a family business and easy to deal with.
Johan (Founder Cartec BV) has done a great job in bringing multiple family members into the mix of Cartec BV. Cartec UK is also a family business so we have shared values.
Which products do you use?
I use the whole Colorline system to look after my car. I also put Ceramic Guard on any vehicle I have owned and have carried out the work including paint rectification myself.
What is your favorite Cartec product and why?
My favorite Cartec product would have to be the Diamond Cut 3000 as this has opened many doors for us and has truly put Cartec World on the map.
How often do you wash your own car?
Around once every two weeks if I get time.
How do you find Cartec distinctive from other brands?
Cartec is known for highly concentrated and extremely high performing products. I believe they outshine every other brand in the market. Cartec also has that family vibe that they want you to be a part of their journey whether you are a worker in a car wash, a lorry driver using a product or a CEO of a big national company.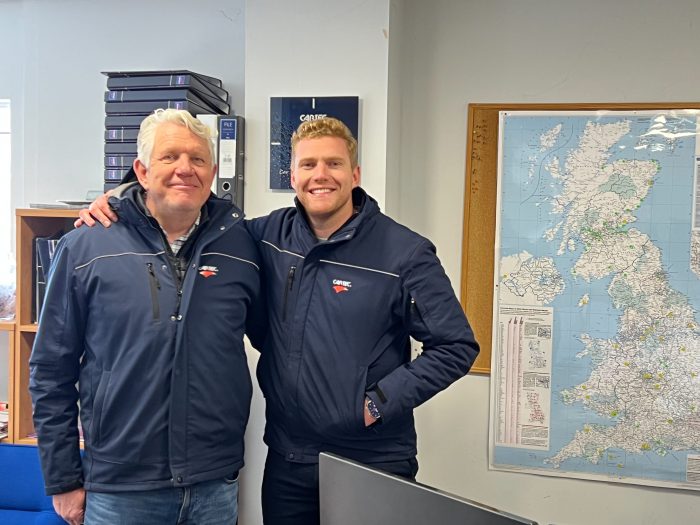 What do you enjoy about your job?
I love the variety in my role, everyday is a challenge and something new for me.
What do you need to be good at in order to practice your profession?
I believe being good at moving quickly and adapting is key to being an effective company director.
What are you really good at?
We frequently get comments on how consistent we are at delivering on time and that customers appreciate the support we provide on social media. We reshare customers' stories everyday as we feel it is integral to share their brand to a wider audience.
What are you most proud of?
Our relocation to our larger warehouse four years ago and setting up our UK training centre to offer training courses on a national basis. We are also very proud of our nationwide Ceramic Guard network of highly trained technicians.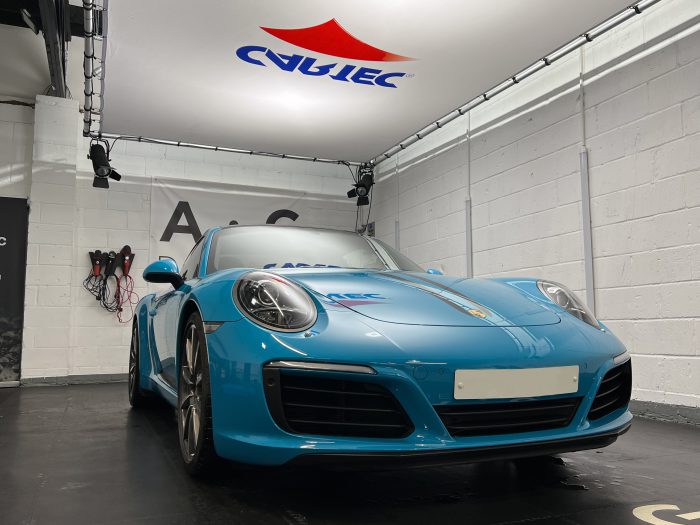 Do you have a dream?
Our dream is to grow the business by 50% in the next three years and to facilitate more Cartec products reaching customers hands.
Where do you see yourself and Cartec UK in ten years?
With a more comprehensive portfolio of products and a much more substantial warehouse and training centre.
How do you find the collaboration with Cartec HQ?
We have a great working relationship with everyone at Cartec HQ. They help us as much as they can even when they are extremely busy. We really appreciate having them come to visit us in the UK and it is also great to go over to The Netherlands and catch up with the team every year. We always have a laugh about football and Formula 1. Mostly about the Max and Lewis rivalry 🙂
What is a memorable moment in your Cartec career?
The time we got a purchase order sent to us by Tesla in the USA. They ordered two Cartec Lightwalls from us. We still can't believe it to this day!
Want to stay up to date with Cartec UK? Then follow them on Instagram!