People
Visiting… UP Carwash in Beverwijk (NL)
We receive a warm welcome in the office above the car wash of Pieter and Martijn Commandeur in Beverwijk. There we have a nice conversation in which Pieter talks about the family business.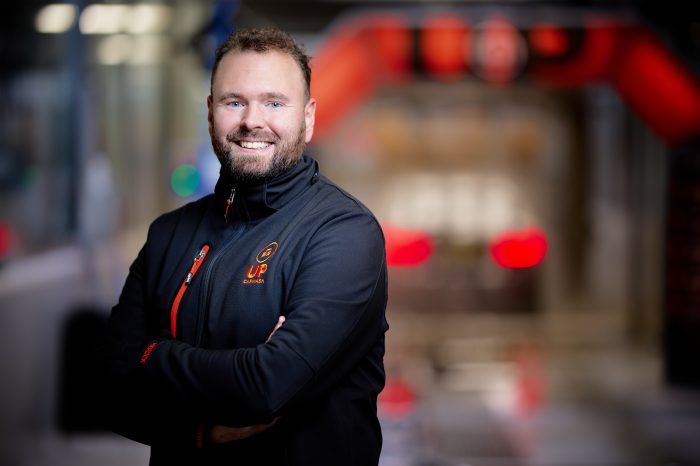 One of the first car washes in the Netherlands  
Pieter Commandeur has been working in the carwash business since childhood. In his student days, he started working in his father's company. That company, Commandeur Wastunnel, was founded in 1989 by Cees Commandeur. It was one of the first carwashes in the Netherlands.
Gradually, the name changed to Autowas Centrum Commandeur and around 2010 to Indoor Carwash. Currently, the transition to UP Carwash is being realised.
After studying Communication and working elsewhere, Pieter joined the family business some eight years ago. He started as communication manager and developed into commercial director. His brother Martijn stands next to him as technical director and owner.
Indoor Carwash
When Martijn and his partner started a car wash in Alkmaar (NL), they called it Indoor Carwash. Pieter explains: "The branch in Beverwijk was then still called Autowas Centrum Commandeur. When I finally joined in 2014, we also had a car wash in Castricum. To make it one company, we called all these carwashes Indoor Carwash. Now we are in a whole new phase with new plans. We are in the process of converting the formula into franchise companies."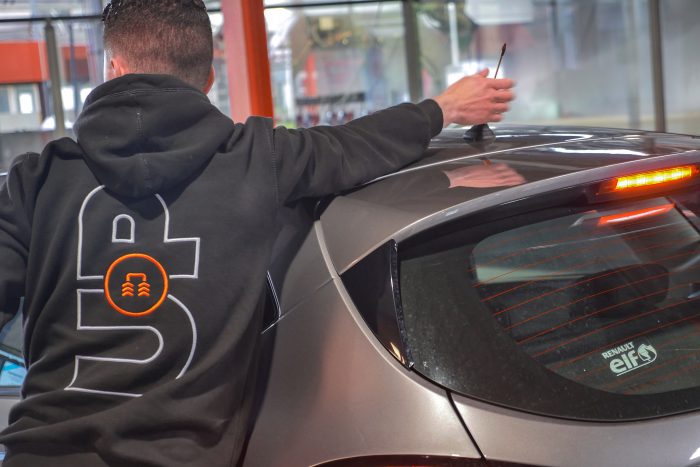 Everyone deserves a second chance  
There are about forty people employed in the three branches. Pieter says: "My father always said: 'Everyone deserves a second chance'. That is why it is in our DNA to hire people who are distanced from the labour market. Attention is paramount for us. Both for customers and employees. Indoor Carwash's slogan is: 'For you and for your car'. We first see the person and then the car." 
From Indoor Carwash to UP Carwash 
Alkmaar and Castricum (NL) have already been renamed UP Carwash. The Beverwijk branch will change to UP Carwash in 2022. With that, the premises will also be rebuilt and the necessary maintenance carried out.
With the transition to UP, there will also be room for franchisees to hitch a ride on the success of UP Carwash. They can determine a number of things themselves, but will work together with the preferred partners, of which Cartec is one.
As soon as the three branches have been completely rebranded, Pieter will start looking for franchisees to make them part of the success.
Cartec in Beverwijk (NL)
Cartec dealer Gerton supplied the first Cartec products at Indoor Carwash some fifteen years ago. He came in with the Wheel Cleaner and the Final Touch; the predecessor of the current Fast Glaze. The Fast Glaze is now an integral part of the carwash. When the car is clean from front to back, the next option is the Polishing Lane. Here the car is completely sprayed with Fast Glaze and then brushed and rubbed by hand.

Detailing centre
The Beverwijk (NL) location also has a polishing centre where the Refinish Line, Ceramic Guard and Wax Guard are used. The Essentials Line is also used for the optimal care of the cars. With the renovation, the cleaning centre will also be expanded.
"What I like about Cartec is the personal contact. That is very valuable. Things are arranged quickly and the advice is always good." – Pieter Commandeur
VIP treatments
A working day for Pieter is always different. Customer service and vision development in the office can coexist well with being on the shop floor. "I think it's important to stay in contact with the employees and to know what's going on. Besides, I really enjoy doing it. I have been doing this work since I was a student."
In those student days there were VIP days every Friday. Pieter recalls enthusiastically: "We would pick up about ten cars and bring them back completely clean. In those days that was quite exclusive."
VIP treatments are still offered. The car is driven through the washing and polishing line and then the entire interior is cleaned. In the meantime, the customer can get a sandwich at the neighbours or get a loaner bike.
Indispensable talents
Flexibility is essential in this job. "Every day something happens, I have to be able to deal with it and be there for the team," says Pieter.
A forward-looking view is also handy. In fifteen years' time, the car world will look completely different. Pieter expects us to go towards a kind of loan system instead of owning a car. As a car wash and cleaning centre, we can anticipate this very well.
UP Carwash in ten years
In ten years time Pieter sees UP Carwash not only in the Netherlands, but with international branches. About twenty-five branches is his goal. The dream to do this together with enthusiastic entrepreneurs has started.
A tour through the carwash and ending with a visit to the cleaning area is an essential part of our visit. Clean and shiny again in the direction of the head office!
Image credits: UP Carwash.
Want to read more customer stories? Also read "Visiting… Broekhuis Alkmaar".