People
Visiting Broekhuis Alkmaar
After braving the snow and arriving at Broekhuis in Alkmaar, we were warmly welcomed by Aydin Yavuz. As a manager, Aydin runs the cleaning centre at this large family business. Broekhuis Alkmaar is a car dealer of Audi, Volkswagen, Seat and Skoda. There is also an Occasion Centre, car rental and of course Aydin's cleaning department.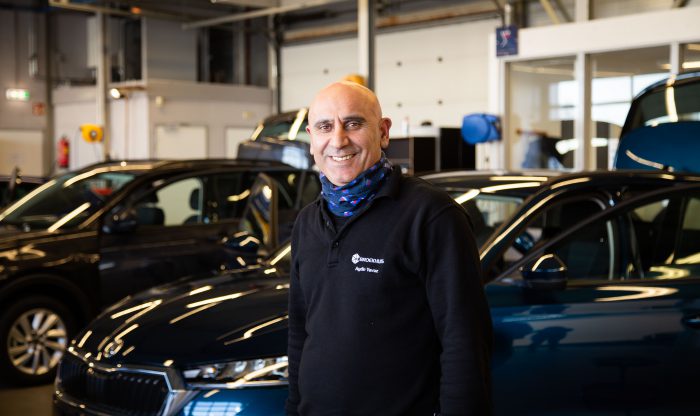 First, we get a tour through the department, which currently employs six people. Two roll-over car washes are located next to the large cleaning centre. Aydin proudly shows us the new photo studio where the polished cars are photographed. Next to the photo studio is another area where the rental cars are cleaned on the inside.
Aydin provides a cup of coffee and starts the interview. He proudly tells that he followed a Refinish and Ceramic Guard training last year. He then did the first test on his own car. "I really enjoy removing deep scratches. Looking at the treated paintwork with a special lamp and then seeing the fantastic results, that makes me happy!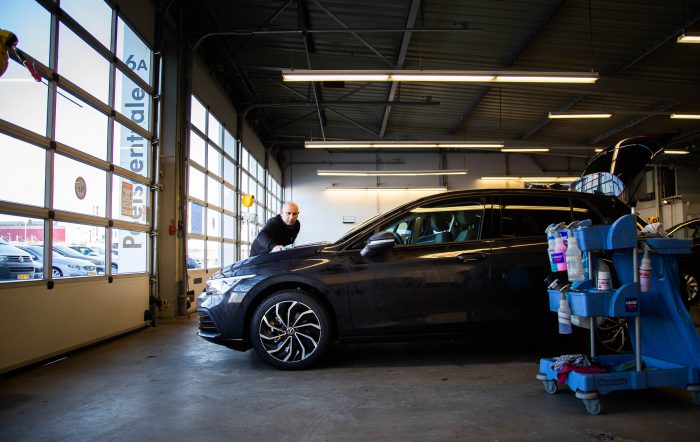 Active as a car cleaner for years
We are curious to know how he ended up in this place. "I started as a specialist in removing dog hairs," says Aydin. "About 21 years ago I ended up in this business. First I started vacuuming cars and cleaning windows. Then I moved on to washing the cars. Cleaning the rims, the engine compartment and so on. When my colleagues had a break, I would polish the cars. I learned a lot in my own time. My boss watched me from time to time and taught me the tricks of the trade. I got better and better, and so I stopped washing and started in the polishing department. After a while, my workshop manager found another challenge, so there was room for me to grow.
In the meantime, Aydin is working for the third employer. But still at the same location and with the same passion. In 2014, Martin Schilder took over the company from its founder. Then three years ago the company was acquired by Broekhuis.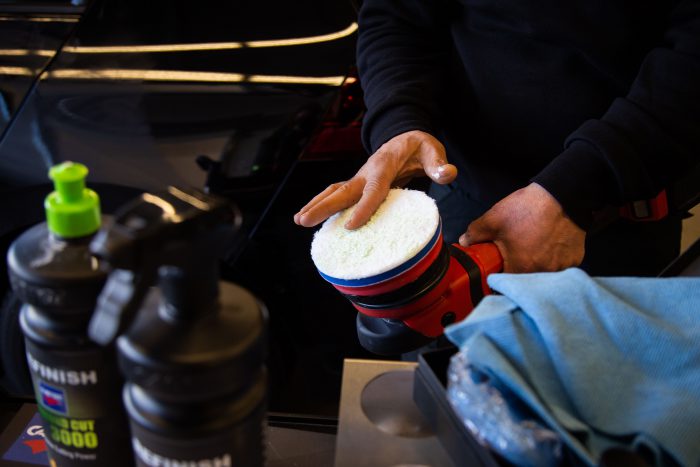 Working with the products of Cartec
Almost all the time Aydin worked with Cartec products. "The quality of Cartec is excellent," he says. "Good products, fast delivery. Even urgent delivery is possible." His Cartec dealer Gerton is always available and is not allowed to go on holiday according to Aydin. "We have known each other for nineteen years and he is always there for me. He often has new products that I enjoy testing for him and the R&D department. I have gained a lot of knowledge and experience from Gerton."
In the polishing centre we see almost all products from the Cartec factory. The Refinish line is used for polishing, with the Diamond Cut 3000 being the favourite. For the cleaning of the cars, almost all products from the Colorline are used. The Royal Care flows through the car wash, which has to be refilled every week. Royal Shield is used as an extra for the luxury cars. And the Ceramic Guard is also very popular here. "The best coating there is", says Aydin. "Furthermore I love using Acid Clean to clean the rims. It works fast and is super effective."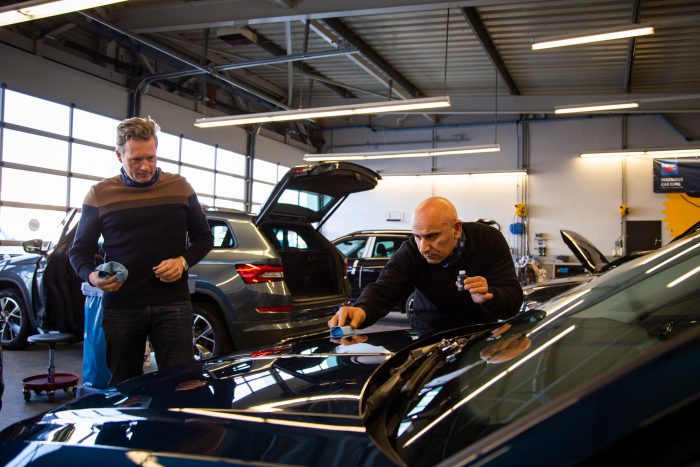 A typical working day in the cleaning department at Broekhuis
For a good cleaning department, washing is a very important step. Aydin talks about a typical working day. "I start by washing the cars. Then the cars go to the cleaning centre. I'm very busy scheduling the cars. All the salesmen from the companies here come to me with their car keys. For this, I keep the planning in order and make sure that the cars are cleaned and polished on time."
"Quality control is an important part of my job. Not a single car leaves here with scratches." Aydin
If a used car has any damage, Aydin arranges for a damage repair shop in the neighbourhood to take care of it. Then the car is polished and if necessary coated by Aydin. When the car is shiny again, it is driven into the photo studio and is for sale online within five minutes.
"Fun is important on the work floor," says Aydin. "Teamwork, helping each other and treating each other with respect are the top priorities here." Being able to handle stress is a necessary trait for this profession. "I have to manage staff and make sure they can stay at work. I can plan well, but if emergency cars come in between, you have to be able to handle that too."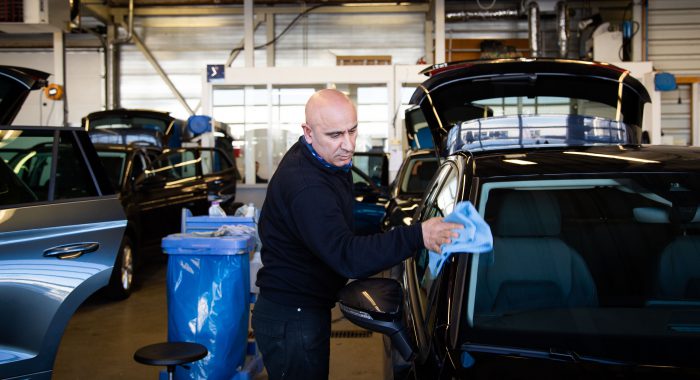 Broekhuis as Ceramic Guard specialist
We want to know what Aydin is proud of. He doesn't have to think about that. "Coating! The Ceramic Guard is my crown jewel," he says with enthusiasm. Sometimes he even dreams about it. The sight of a coated car does him good. "I don't sleep when I'm coating a car" he laughs.
He sees a bright future ahead. There is an increasing demand for coatings, such as Ceramic Guard. In the future, he wants to build a studio next to the polishing area with special lighting to apply the coating perfectly. In this new space, cars will also be wrapped and windows tinted. "I really enjoy it here at Broekhuis and am grateful that my work has also become my hobby."
We take our warmest greetings back to the head office and head back on the road towards the south.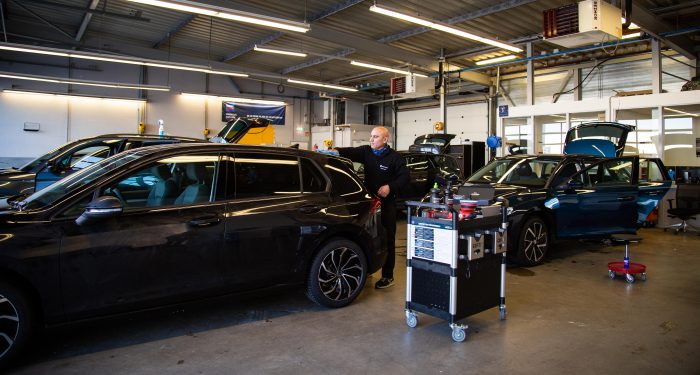 Want to read more customer stories? Also read "Visiting Carcleaning Borger".