Cleaning & Maintenance
Which car wax suits the paint best?
Cartec has a number of waxes within the cleaning & maintenance world. Each type of paintwork requires a different type of car wax. Which car wax is best for the paint? We explain in this Insight!

Perfect Polish
Perfect Polish was the first product Cartec introduced to the market. Years later, it is still a go-to product for many car care lovers. Perfect Polish is a car wax and polish product.
The benefits of Perfect Polish:
Removes fine scratches
Leaves a thin wax layer behind
Has no dust formation
Protects up to 3 months
The Perfect Polish is applied by rubbing it in well and allowing it to dry. When the polish is dry, you can wipe it off with a microfibre cloth.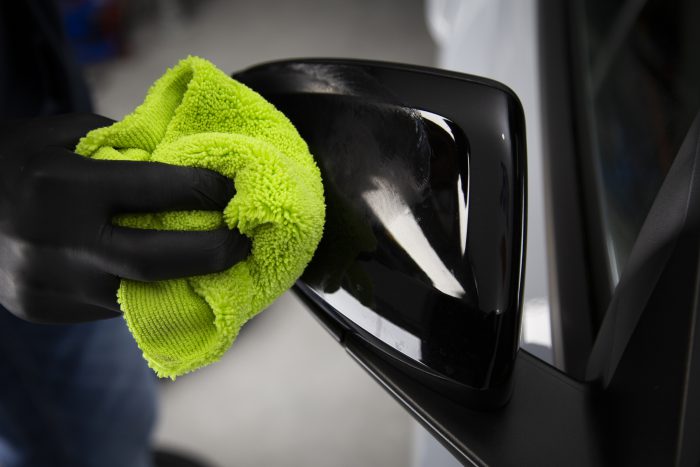 Express Wax Polish
Are you looking for an easy-to-apply, polish-containing car wax? Then Express Wax Polish is an excellent product. The combination of polish and wax makes it especially effective for older paintwork.
The benefits of Express Wax Polish:
Easy to apply
Removes fine scratches
Protects up to 6 months
The product contains a chalk-like substance. This can leave white residues on plastic. When working with such products, it is advisable to be careful around the plastic parts.
Pro tip:
When working with chalk-based products, it is important to pay attention during application. If the product touches the plastic, the plastic will turn white. This is a bit of a shock, but easy to solve. With Glass Cleaner and a cloth, the white spots will soon be a thing of the past!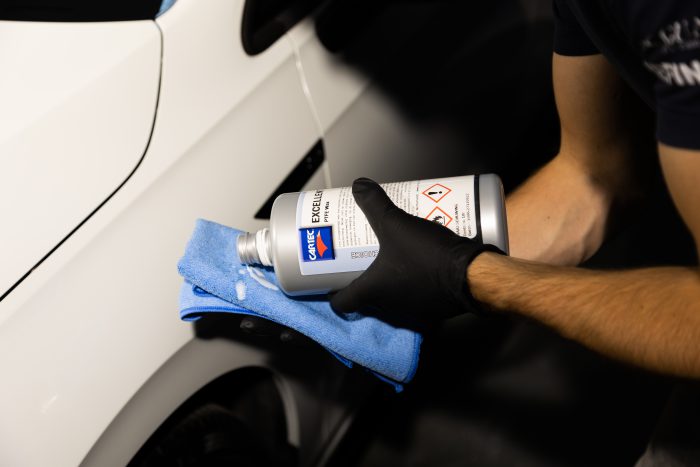 Excellent PTFE Wax
In opposite to the above products, Excellent PTFE Wax contains little polish. This is ideal for paints where a polish is not required. For example on recently polished or new paintwork.
The benefits of Excellent PTFE Wax:
Easy to apply
Gives gloss and depth to the paintwork
Protects up to 6 months

Fast Glaze
A commonly used product to protect the paintwork is Fast Glaze. Also called the "showroom" wax. It is an easy product to protect new paintwork or after polishing. Fast Glaze contains no polish or chalk.
The benefits of Fast Glaze:
It makes the paint noticeably smoother
Gives a deep-gloss result
Very quick and easy to use
Non greasy and hologram-free
Leaves no white residue
The application of Fast Glaze is very easy. Spray the product on the paintwork and use a clean soft microfibre cloth to apply Fast Glaze in a circular motion. Rub the product to a high gloss with a clean cloth.
Tip: Also apply Fast Glaze to the windows. This makes the glass water repellent. Be careful with the windscreen, as this can make the wiper bounce.

Forgot to wipe off the wax?
If you forget to rub the wax on, don't panic, this is always possible. Even when the product has dried (with the exception of Fast Glaze). Especially in hot areas or on hot days, this is very pleasant, because products dry faster in these conditions.
Looking for longer lasting protection?
In the insight 'Car wax or coating? Paint protection for the car' we explain the differences between a car wax and a coating. So you can find the right product for the car.