In May Cartec exists 35 years, time for a celebration! A lot has happened in the past 35 years but one thing has always been central: innovation. In the context of this anniversary, we would like to take you through a small selection of Cartec's groundbreaking innovations through the years.
1994 – Perfect Polish, a good start is half the work
In 1994, Cartec launched its very first own product development: Perfect Polish. To this day, this product is still one of Cartec's best-selling products worldwide. A perfect combination of cleaner and wax, with which you can achieve quick and effective results. Through the years, many other good products have been developed, but the first one deserved a special place in this list.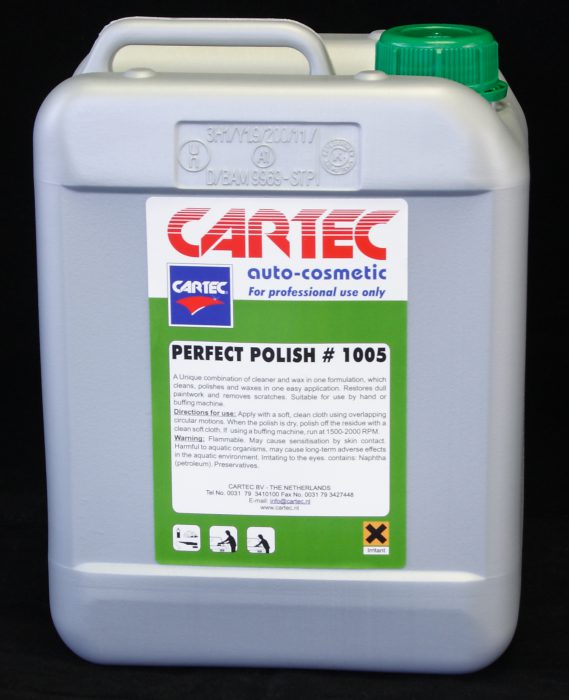 Cartec Perfect Polish in 1994.  
2001 – Colorline, the most user-friendly work system for professionals
The idea for Colorline was born in 2001. With a wall mount system and a matching storage rack it is a complete system for professionals who clean and maintain cars every day. The system ensures a tidy and orderly workplace. For everyone who wants to try out a selection of Cartec's cleaning and maintenance products, the 500 ml starterpack (including wall mount) is an excellent introduction.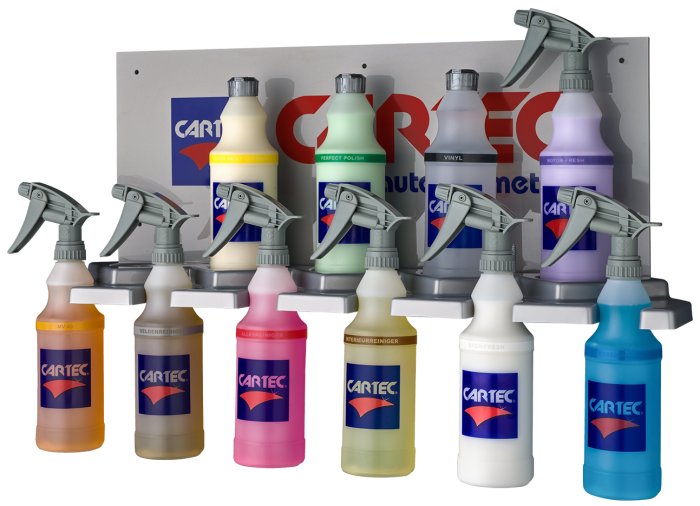 With the Colorline wall mount system, the workplace remains orderly and well organised.  
2003 – Wax Guard, durable paint protection for the car
Just like Perfect polish and Colorline, Wax Guard has been part of Cartec's range for quite some time. Nevertheless, this product is still popular with many end users. Wax Guard contains special hard waxes which give a visibly deep gloss and protect the car against dirt and various weather influences.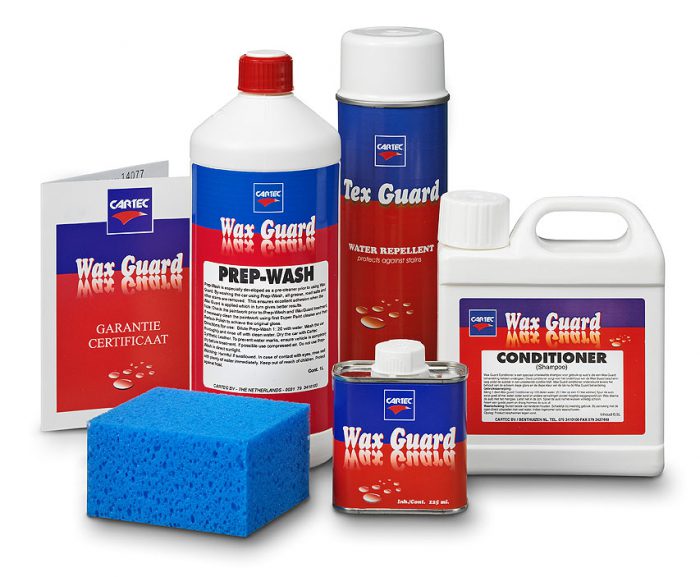 Wax Guard when launched in 2003. A few years later, in 2009, the product was redesigned. 
2010 – Refinish line, high quality polishing products
In the meantime, the products have been redesigned, but the Refinish products have also been a part of Cartec's range for a long time. In 2010, Cartec launched these first Refinish products, the Compound 4800 and Finish 12000. Already then, the products were colour coded, meaning that there was a corresponding pad and microfibre cloth for both products. And, of course, the Refinish wall mount system to keep the workplace well-organised.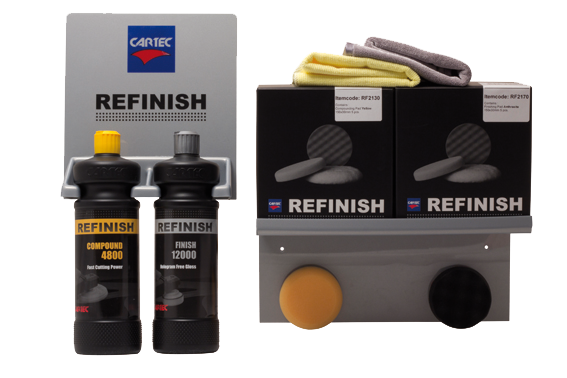 The old Refinish system from Cartec in 2010. 
2016 – Diamond Cut 3000, price-winning compound
One of Cartec's best-selling products by now. This product still won the Heavy Cut Megatest of Pro Detailer Magazine in 2020. 2016 also marked the introduction of the redesigned Refinish line, which in addition to the Diamond Cut 3000 also included the Final Cut 9000, WaxCoat and Panel Spray.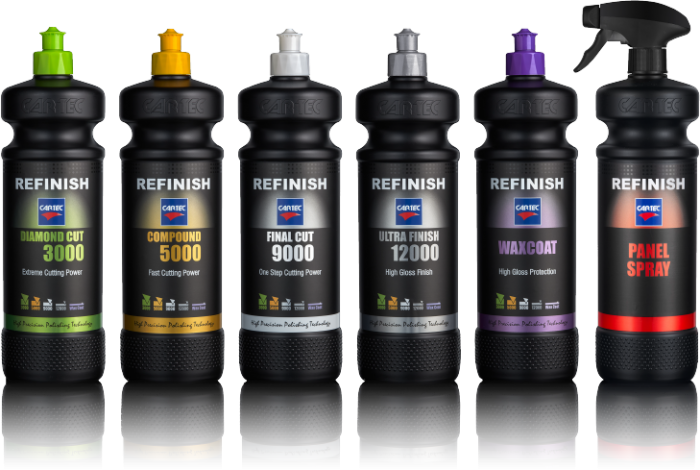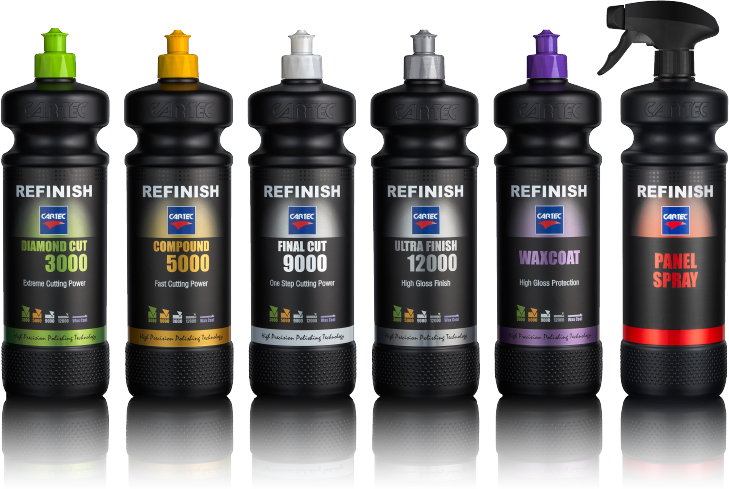 The current Cartec Refinish line, since 2016 a colour-coded system with 6 different products.
2018 – Ceramic Guard, makes the difference
Ceramic Guard was introduced by Cartec to the market in 2018. With this specialist product, the car remains protected against contamination for at least three years and washing the car becomes a lot easier. Ceramic Guard was a breakthrough in the field of nanotechnology, and still specialists make a difference for their customers every day with this product.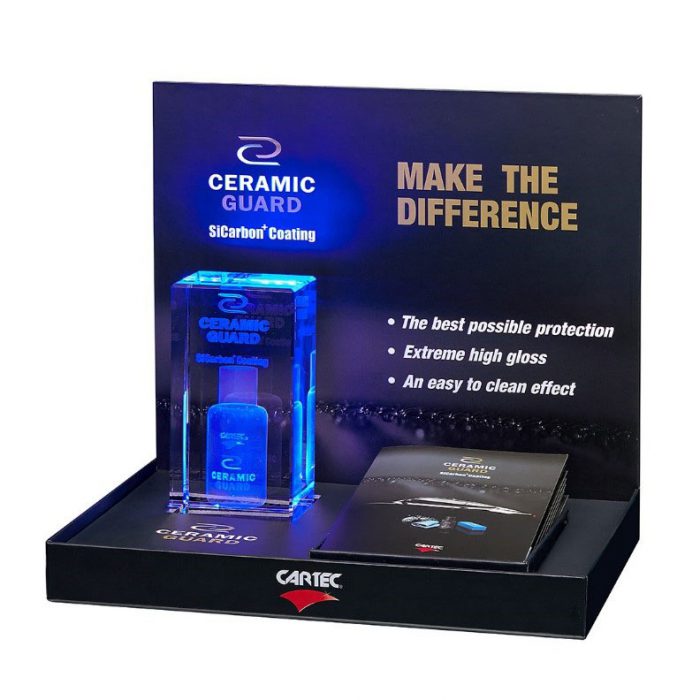 A counter display for Ceramic Guard specialists including luminous LED block. 
2019 – Royal Care, a clear and complete system for every car wash
One of the most-recent innovations was in 2019, when the updated Royal Care line was introduced. A compact but complete line for every car wash, big or small. Meanwhile, this product group is also growing and more and more car wash entrepreneurs are becoming convinced of Cartec's quality for the car wash.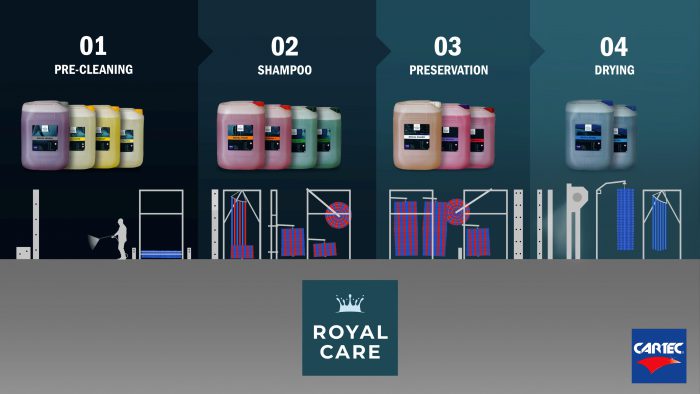 A car goes through several steps in a car wash. For each step Cartec has a number of products available for the best result. 
2021 – Essentials, selected for car lovers
Cartec launched a new product line in May 2021 especially for the true car enthusiast: the Essentials line. The products are a selection from Cartec's professional product range. User-friendly and of professional quality. The range consists of a total of 14 products. A product for every part of the car. The private individual can also order the Cartec Essentials products.